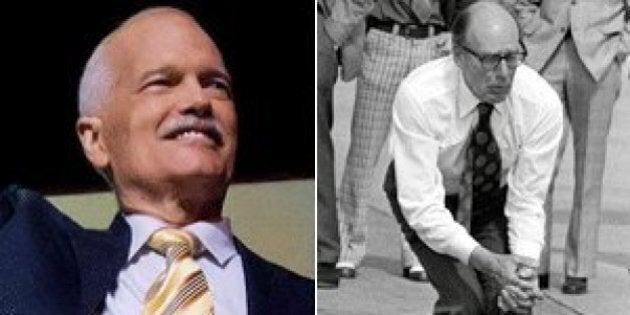 Canada Day is a great time for political junkies to debate which prime minister made the biggest impact on the nation we love.
Pierre Trudeau? John A. Macdonald? Lester B. Pearson?
Many stories will rightly celebrate our past leaders, but what about all those politicians who never made it to the top of the heap? The leaders who inspired and challenged us but were unable, be it because of poor timing, mistakes, or just bad luck to make it all the way to 24 Sussex Dr.?
Here are four worth remembering today.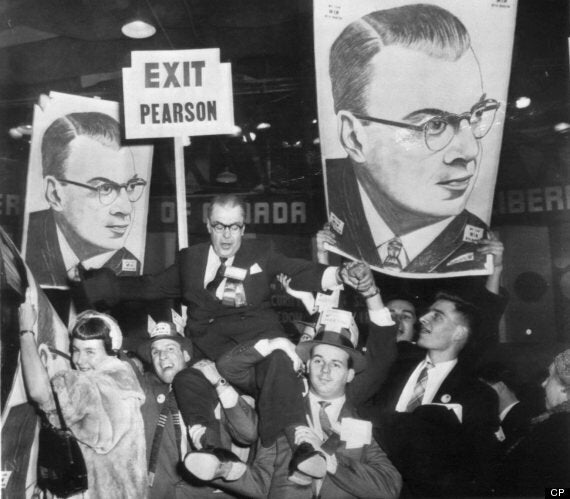 Photo credit: The Canadian Press
He's been called one of the most influential Canadians to have never led the country. But he tried.
Paul Martin Sr., who served in various capacities in the cabinets of four different Liberal prime ministers, twice ran for the leadership of his party back in the days when being Grit leader meant you were almost certain to become PM.
The perpetual "prime minister in waiting" lost a leadership race in 1958 to Pearson and in 1968 to Trudeau.
When later asked by CBC News why he wasn't able to become prime minister despite his experience, Martin said, simply, he "didn't have the votes." Martin said he couldn't compete with Pearson, a Nobel peace prize winner, and was deemed too old by the time he ran against Trudeau.
"I think they were good prime ministers but I would have been a great one," he said.
In his time in cabinet, the left-leaning Martin was seen as an advocate for health care and social spending. He served as minister of national health and welfare from 1946 to 1957 and introduced a national hospital insurance program that was considered a stepping stone to Medicare.
Martin is one of a select group of Canadians to have been granted the honorific of "Right Honourable" despite the fact that he was not a prime minister, Governor General or chief justice of the Supreme Court.
His son, of course, would go on to become prime minister in 2003. It has been suggested the inability of his father to reach the pinnacle of power is part of what drove Paul Martin Jr. to doggedly pursue the Liberal leadership.
When Martin Jr. was sworn in, he carried the flag that had flown at half-mast the day after his father died in 1992.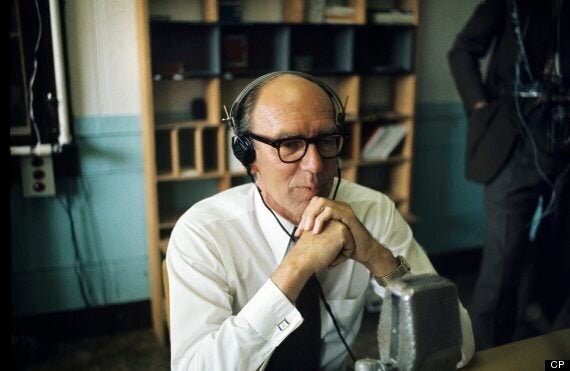 Photo credit: The Canadian Press
The former Nova Scotia premier won four elections in his province before he took over the leadership of the Progressive Conservative Party of Canada in 1967.
An experienced and well-liked Red Tory, he was riding high in the polls when Lester B. Pearson resigned and Trudeau took over as Liberal leader and prime minister.
The rest, as they say, was history.
Stanfield, with his self-deprecating humour, slow speaking style and modesty, couldn't quite best the flash and glamour of "Trudeaumania." But historians remember him as a strong parliamentarian and gentleman.
He lost to Trudeau in 1968 but was able to come to within two seats of defeating the Liberals in 1972. He lost again in 1974 and resigned as PC leader two years later.
Unfortunately, he may be most known for an infamous photo of him dropping a football while on the campaign trail in 1974. The image, snapped by a Canadian Press photographer, was splashed on newspapers across the country. The "Stanfield Fumble" is often referenced when a politician's photo-op goes wrong.
Stanfield once said that even if he could walk on water, the headlines in the paper would be "Stanfield can't swim."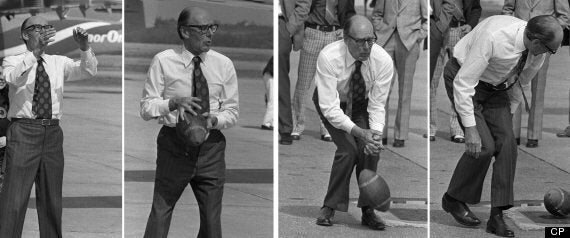 When he died in 2003, he too had been granted the title of "Right Honourable."
"Robert Stanfield was a man of quiet dignity, a gentleman in every sense of the word," Harper said at the time.
"He inspired people, not with grand schemes or fiery rhetoric, but with practical ideas and fundamental decency."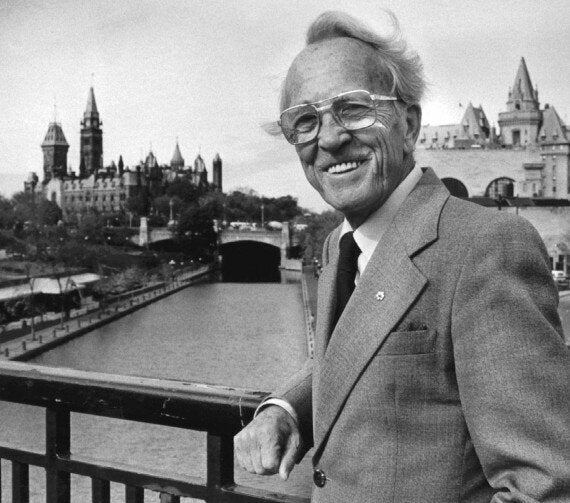 Photo credit: The Canadian Press
Whenever Canadians are asked to name the greatest Canuck, the man considered the "father of Medicare" is always near the top of the list.
So, why wasn't he elected prime minister?
Douglas served as premier of Saskatchewan for 17 years, where he passed 17 balanced budgets and famously introduced universal health care legislation in 1961 — a controversial and radical concept at the time.
"Surely the time has come in Saskatchewan ... for us to take this next great forward step and set up in the province of Saskatchewan a pre-paid medical care program," he said at the time.
Despite intense protests from doctors, Saskatchewan became the first province to introduce free public health care.
Douglas then became the first leader of the New Democratic Party, but was unable to win government in four attempts.
He lost elections in 1962 to John Diefenbaker, 1963 and 1965 to Pearson and 1968 to Trudeau before resigning as party leader in 1971.
However, as the NDP held the balance of power in the House of Commons during Pearson's minority governments, Douglas had plenty of influence.
In 1966, Liberals passed the Medical Care Act which created a system of universal healthcare largely based on the Saskatchewan model.
He is often remembered as a politician whose idealism trumped his personal ambitions. And, years later, much of what made Douglas "radical" is considered mainstream.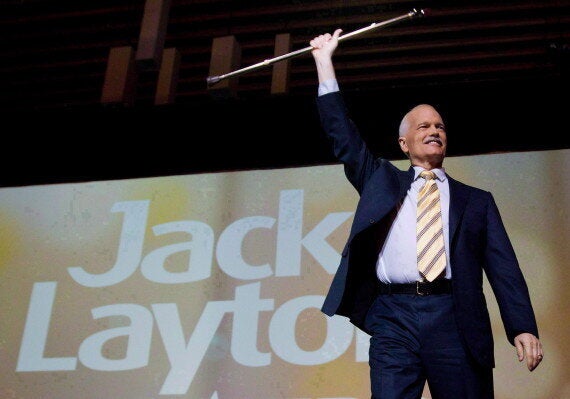 Photo credit: The Canadian Press
Jack Layton used to elicit smiles and eye-rolls when he would tell people he was running for prime minister.
But by 2011, he had done enough as NDP leader to at least move his party into the conversation about forming government.
When Layton took over as leader in 2003, his party had 13 MPs. When he died as leader of the Official Opposition eight years later, his party had 103 MPs.
The NDP, under Layton, still fulfilled its traditional role as the so-called "conscience of Parliament," pushing for more money to be spent on things like health care, protecting the environment and social security. Layton's bold call to negotiate with Taliban even earned him an ugly nickname.
But the party also got serious about winning seats under his leadership. And if you want to become prime minister, you've got to win.
Though Layton ultimately failed to become PM, losing to Martin in 2004 and Harper in 2006, 2008 and 2011, his party improved, little by little, until the major breakthrough in the last election.
It has been said that Layton's personal popularity and positive brand of politics contributed greatly to the so-called "Orange Crush" that vaulted his party to Official Opposition status.
"My friends, love is better than anger. Hope is better than fear. Optimism is better than despair," he wrote. "So let us be loving, hopeful and optimistic. And we'll change the world."
Last November, Liberal Leader Justin Trudeau controversially paraphrased Layton's last words after Grits won a byelection in Bourassa, suggesting the former NDP leader's influence looms large.
"Jack embraced everyone but especially those who suffered, for whom he worked indefatigably to provide support and strength," Gilbert wrote in The Toronto Star. "His inclusiveness inspired us and we loved him for it."
Many New Democrats probably can't help but wonder what might have been.
Who do you think is the greatest prime minister we've never had? Tell us in the comments.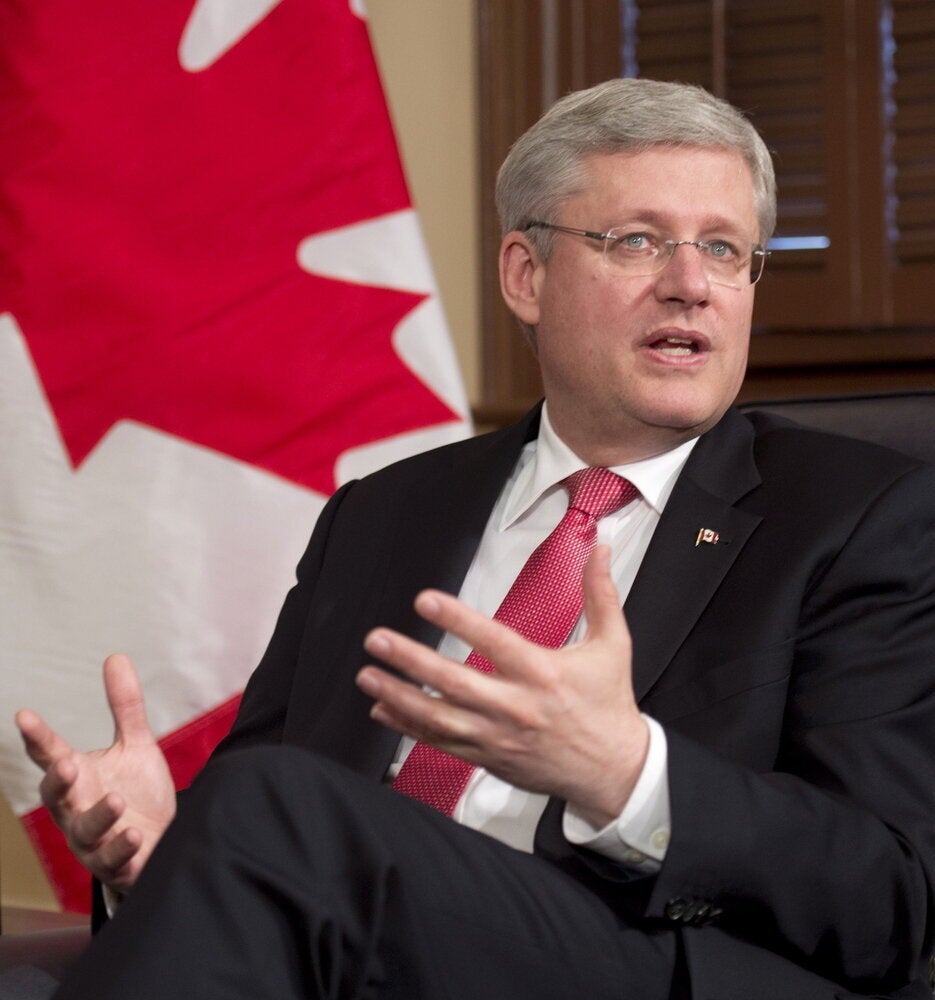 Top 10 Canadian Heroes, According To Poll