Someone at Marie Claire went a little bit overboard with the Photoshop on the August 2014 cover!
Katherine Heigl graces the style mag's cover and looks almost like a totally different person thanks to an overzealous airbrusher who turned the 35-year-old actress into a plastic doll.
Yes, Photoshop is always used in fashion magazines, especially on the ever-important cover but we like to say that less is more, and that would be true for this cover, which took away all the beautiful nuances of the former "Grey's Anatomy" star's gorgeous face. Sigh.
Aside from that blip, the blond beauty looks great in an electric-blue Christian Dior dress with lace-up accents and layered neckline— a frock that has proved to be very popular among the style set and has shown up on the cover of Vogue's July 2014 issue worn by Charlize Theron, as well as on Anna Kendrick and Shailene Woodley, in Elle and Vanity Fair, respectively.
Heigl also made controversial remarks in the magazine, blaming rom-com movies for hurting her career.
"I love romantic comedies," she told the mag, "but maybe I hit it a little too hard. I couldn't say no. I stopped challenging myself. It became a bit by rote and, as a creative person, that can wear you down. That was part of why I took that time off, to ask myself, 'What do I want? What am I looking for?' and shut down all the noise."
What do you think of the "Knocked Up" star's cover?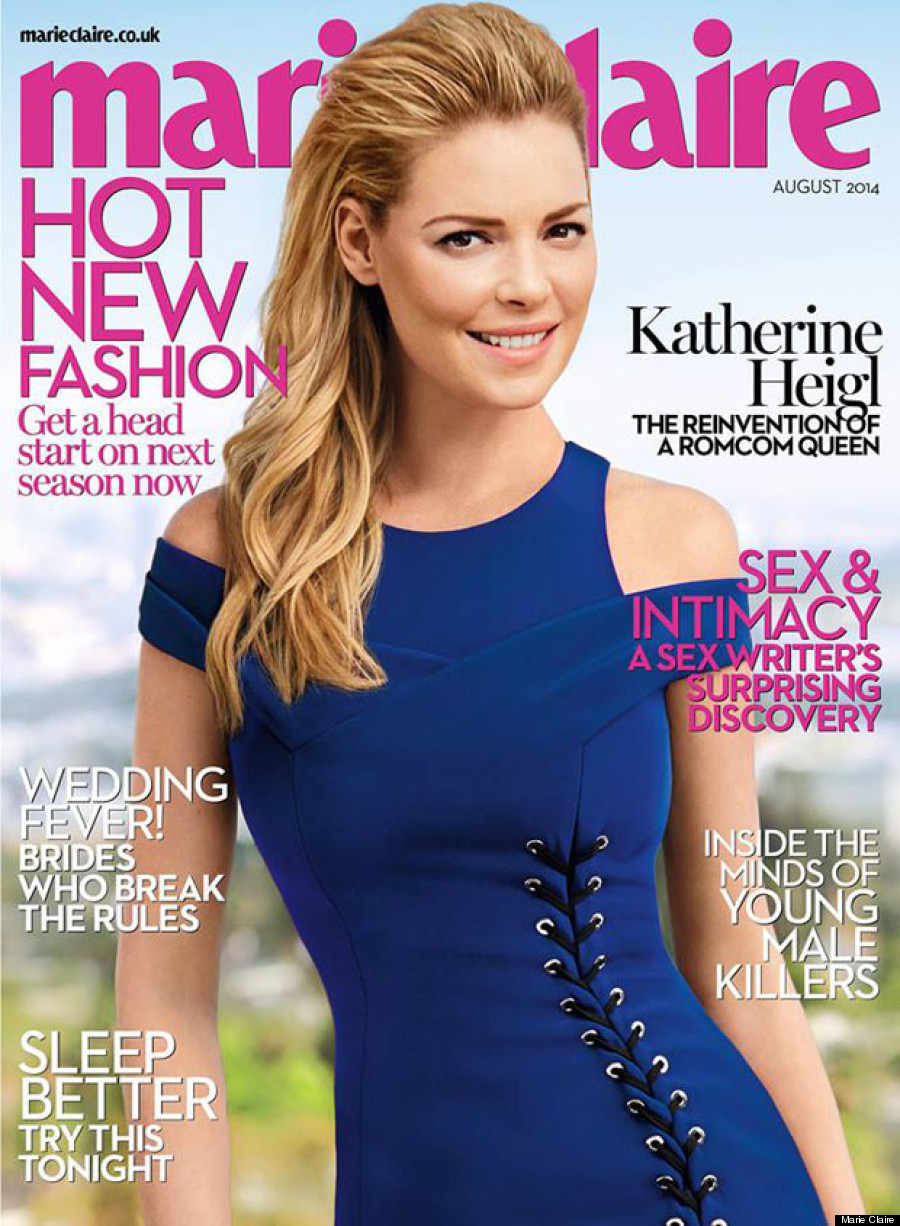 Also on HuffPost
When Photoshop Goes Wrong...