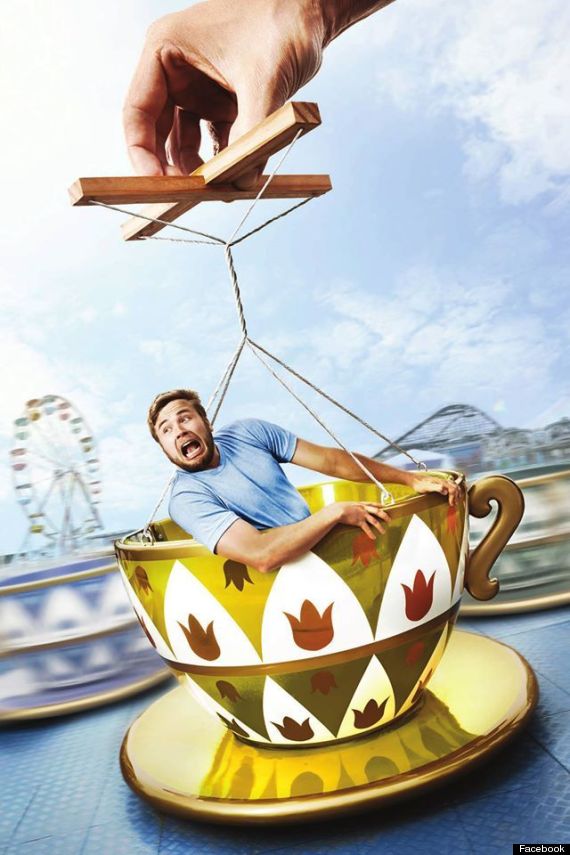 Amusement parks are, by and large, a subjective experience. Some people like rides that twist you upside down, while others prefer a more tame day of swings and arcade games.
But what if it wasn't up to you?
Downtown Vancouver's Playland is currently running a campaign called the Hot Seat, where people on the Internet choose every move that the park's attendees in the "Hot Seat" make.
Gulp.
Launched on Thursday and running until Friday, the Hot Seat will see a total of six contestants take their turn being told what rides to ride and what food to eat (people won a seat by sharing a photo of their best scream face with the hashtag #PlaylandHotSeat).
Viewers control each contestant's moves by clicking options on the Hot Seat website, as well as assigning additional tasks — such as trying to eat a large amount of cotton candy in one minute — on Facebook and Twitter. Oh, and they have to do it all while wearing a GoPro. The whole thing is live streamed online and hosted by comedian Ryan Biel.
These contestants are very brave...and very trusting.
Would you take a turn in the Hot Seat?
Like Us On Facebook

Follow Us On Twitter
Also on HuffPost
Vancouver PNE/Playland's Best Parts