It's a fairy tale that started with a Facebook poke and ended with an engagement ring.
Seven years ago, 32-year-old Toronto-based digital manager Steven Kawalit "poked" a pretty girl he saw on his Facebook news feed. Fast forward six-and-a-half years, Kawalit and his now fiancée Nafis Joon, made a trip to Facebook headquarters in Menlo Park, California, for the most Facebook proposal we've ever seen.
Though Joon was under the impression her boyfriend had won a contest to tour HQ in San Francisco, Kawalit had already contacted Facebook ahead of time to ask if he could propose to his girlfriend there. With the social media company on board, Kawalit proposed to Joon on June 23, surrounded by Facebook CEO Mark Zuckerberg, COO Sheryl Sandberg and tables full of people nearby.
"People ask us how we met, we say 'mutual friends' and today you meet your mutual friends," Kawalit said while on one knee, pointing to the strangers around him.
And while we can all agree Facebook can bring out the worst in couples, like reminding the world of their anniversary date or annoying selfies relfies that make us want to throw up a little, a cute proposal like this one makes us feel super warm and fuzzy.
Check out the proposal video below: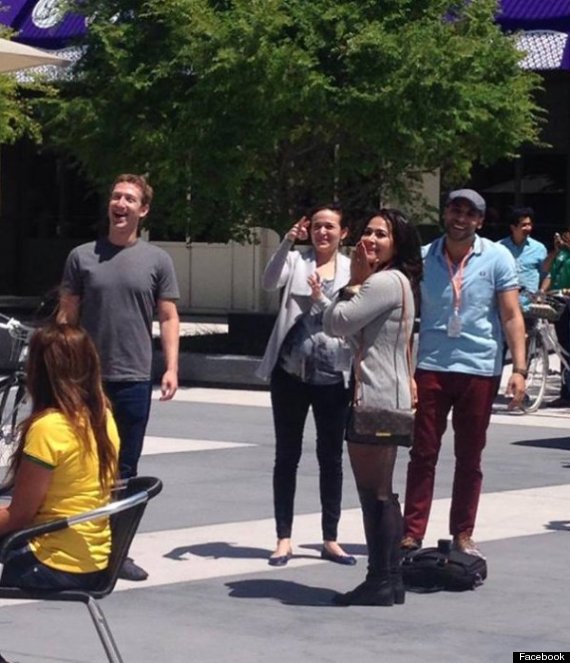 Also on HuffPost
34 Heartwarming Proposal Stories