As far as best friends go, you couldn't ask for a better buddy than 7-year-old Quinn Callander.
Quinn has been trying to raise $20,000 so his pal, Brayden Grozdanich, can get special surgery. Grozdanich, who is also seven, has cerebral palsy and the operation would try to relieve the pain from his muscles tightening as he grows.
The two boys met in kindergarten, attend the same school in Maple Ridge, B.C., and belong to the same Beaver Scouts group.
Brayden has Cerebral Palsy, this makes it challenging for him to walk well because his muscles are very tight. Sometimes he can't keep up with the rest of the other Beavers and he falls down a lot. Brayden get's daily physio therapy to keep him walking. Sometimes it really hurts him. When I was at his physio, I tried to keep Brayden calm when he was in pain.
Brayden's family plans to get the procedure called Percs Lengthening at a New Jersey hospital, reports Global News. A similar surgery is available in Canada, but it's more invasive and takes longer to recover, said the news outlet.
The two boys will also be setting up a lemonade stand in front of the Pitt Meadows Superstore on Lougheed Highway on Sunday, July 6 between 10 a.m. to 4 p.m.
UPDATE: In just a few days, the online fundraiser has surpassed the $20,000 goal. "We are humbled by the generosity of others and our hearts are full," read an update posted by Quinn and his parents on Friday. "All funds raised past our goal will go to help the family with travel expences and physio therapy."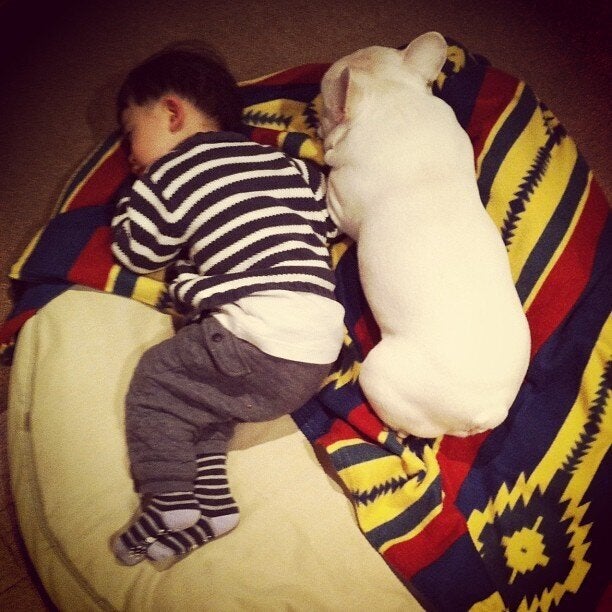 Little Boy And His Bulldog Are Best Friends