Jessica Alba can make any swimsuit look hot.
In the steamy photo, the mommy mogul strikes a fierce pose as she models her killer curves in the blue bathing suit while holding on to a neon yellow surfboard.
Funnily enough, the 33-year-old tells the men's magazine that she prefers to show off her stomach, which is covered up (obviously) in the pic.
"I have to enhance what I like about my body and my stomach is good," she says. "My legs I'm not as excited about all the time, but I wouldn't cover up my stomach. That's what women do. Enhance what we've got."
But it looks as if the one-piece is making a comeback, which is good news for us. Thanks, Jess!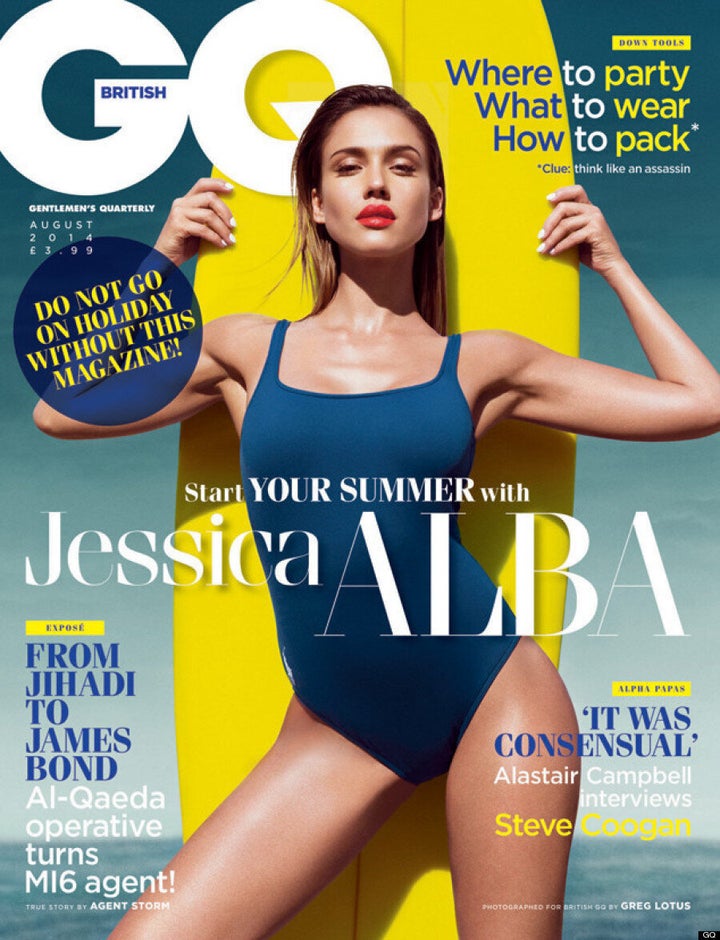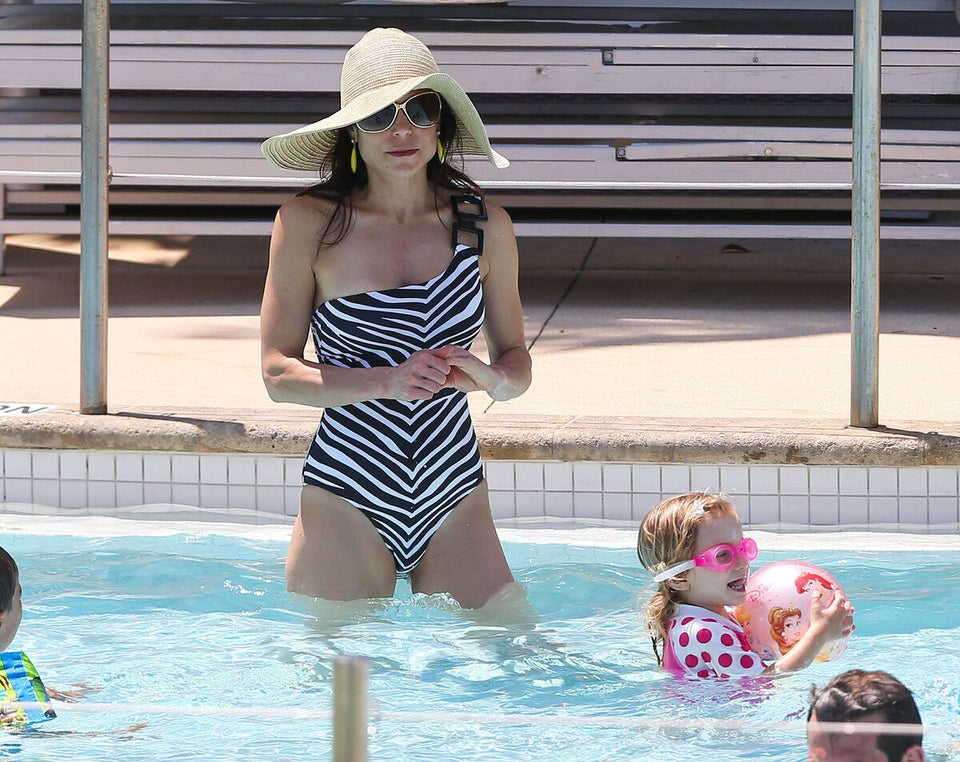 Celebs in Monokinis and One-Piece Swimsuits