We never thought we'd ever say this but Kim Kardashian is making us nostalgic for velour tracksuits.
In the pic, the 33-year-old mom sprawls over a white Range Rover wearing a pink velour tracksuit and a saucy expression.
"#TBT I miss you boo," Kim captioned the pic (we're not sure if she was talking about hubby Kanye West or the car).
People hoping to get their hands on the style relic have to act quickly, as Juicy Couture, which practically made its fortune on the suits, is closing all of its U.S. stores.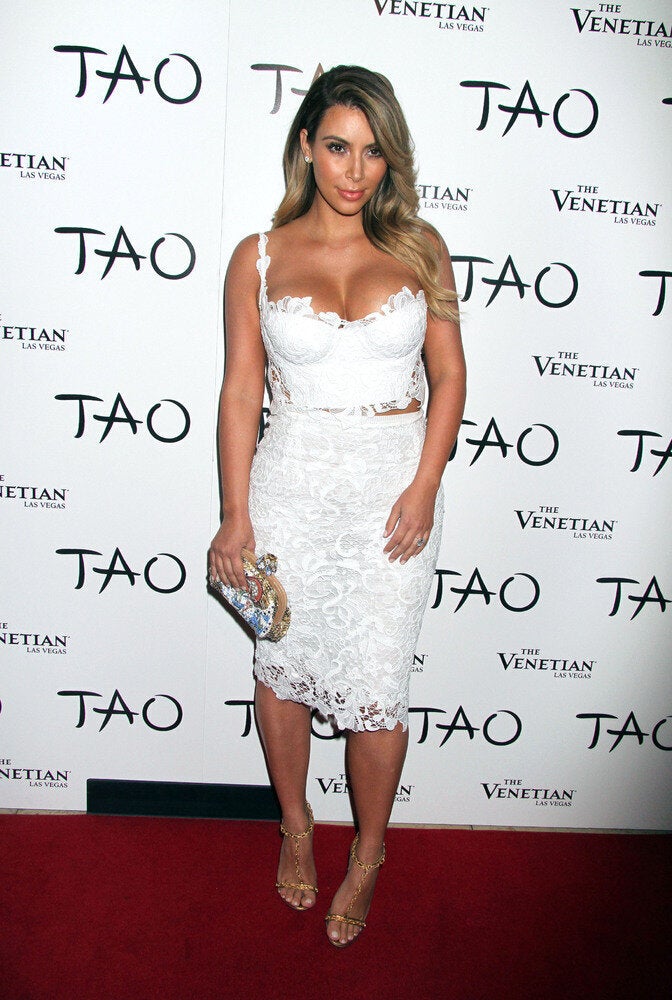 Kim Kardashian's Many Looks