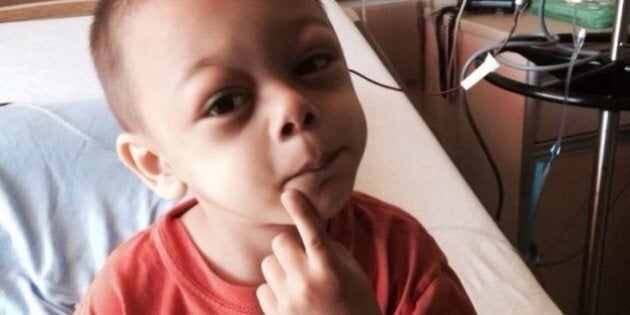 Having one close family member battle cancer would be heartbreaking enough, but Tammy Covino has two.
Covino's mother has been fighting a long battle with cancer. Then on Tuesday, another devastating blow: her son Ryken was diagnosed with leukemia.
Doctors say four-year-old Ryken, who is being treated at the B.C. Children's Hospital in Vancouver, has a long journey to ahead to beat the disease.
To help the Surrey family (including father Nathaniel and older sister Sasha) through this difficult time — and allow Ryken's parents to stay by his side free of financial worry — loved ones have set up a fundraising page on Indiegogo.
Story continues below slideshow: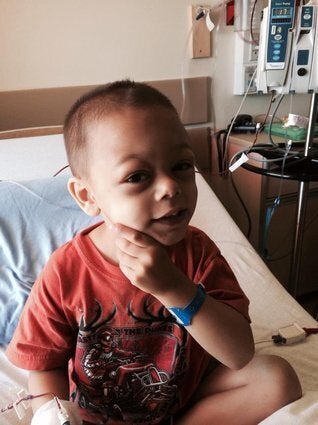 "This young, amazing boy has shown us all that he has more strength than anyone we know," Ryken's aunt and organizer Elisha Menard wrote on the page for Ryken Reece Fund. "Anything helps, even positive prayers and thoughts. I am trying to spread the word and help the family as much as we can."
As for Covino, having so many people stand behind her family means everything.
"It is huge to have so much community support — to know that people we have never met want the best for our son," Covino told The Huffington Post B.C. in an email.
"That family, friends, and strangers are willing to open their wallets to help us is just incredible. [Ryken's dad] Nat being able to be home with his family and not have to worry about finances means the world.
"This is a huge change for our family and knowing that so many people are offering us strength, makes the fight to beat this so much easier."