An interesting new map highlights the ages of Vancouver's buildings from the 1800s to present day.
Ekaterina Aristova, an illustrator/photographer/designer and recent graduate from the University of Waterloo's Environment and Resource Studies Program, created the map after seeing similar ones done for Portland and New York, she explains on her website.
The result is a colour coded, interactive resource that lets you zoom in on specific streets (see the full version on her website). She's also working on adding a hover tool that lets users see individual addresses.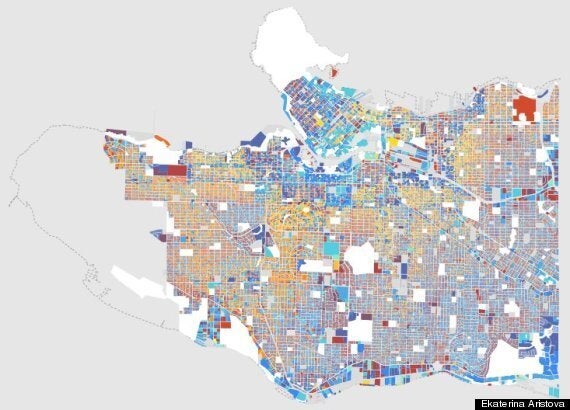 Aristova gathered the information using data published on the City of Vancouver website.
How old are the buildings in your neighbourhood?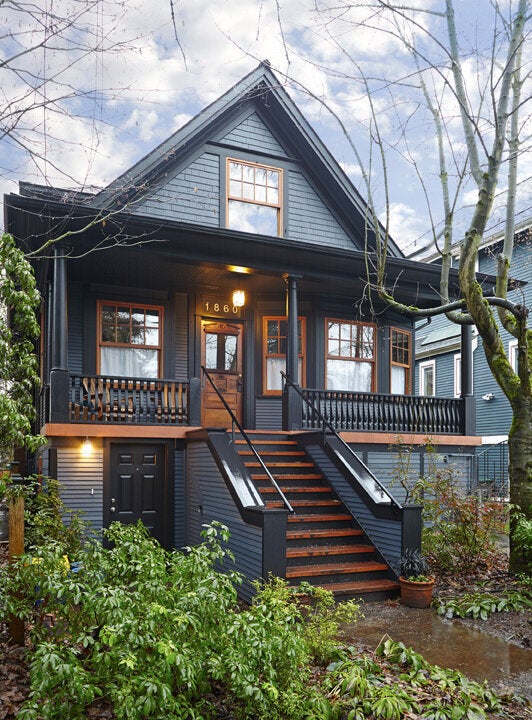 Vancouver Heritage House Tour, June 2014