First, she confused us when she ditched her bangs at the 2013 Met Gala, and now Zooey Deschanel is making us scratch our heads thanks to her new InStyle magazine cover.
Fans of the "New Girl" actress are saying that the brunette beauty looks eerily similar to actor Jared Leto, specifically when he played trans woman Rayon in the movie "Dallas Buyers Club."
The cover shot shows the 34-year-old wearing a purple print Prada dress and red scarf while rocking her signature bangs and nude makeup. Unfortunately, it seems as if someone at InStyle went a bit overboard with the Photoshop, making the "Elf" star look very pale and stiff.
After the mag revealed the cover on Twitter, a few irrate fans unleashed their wrath:
That's @jaredleto RT @InStyle...August cover girl is... @ZooeyDeschanel! Get your first peek inside the issue: http://t.co/jb6xcnhSMK

— Diane Teall (@DianeTeall) July 3, 2014
@InStyle It doesn't look like Zooey. Why so heavily photoshopped?

— Laura Walker (@laurawalker86) July 3, 2014
@arbitraryM SO WEIRD i think they actually made her eyes closer together like WHY WOULD YOU her face is so good as it is

— julie (@somewitch) July 3, 2014
@InStyle @ZooeyDeschanel I love her, but this looks too photoshopped. She's so pretty already! No need!

— Alicia Garside (@AliciaGarside) July 3, 2014
What do you think of the cover? Do you think she looks like Jared Leto?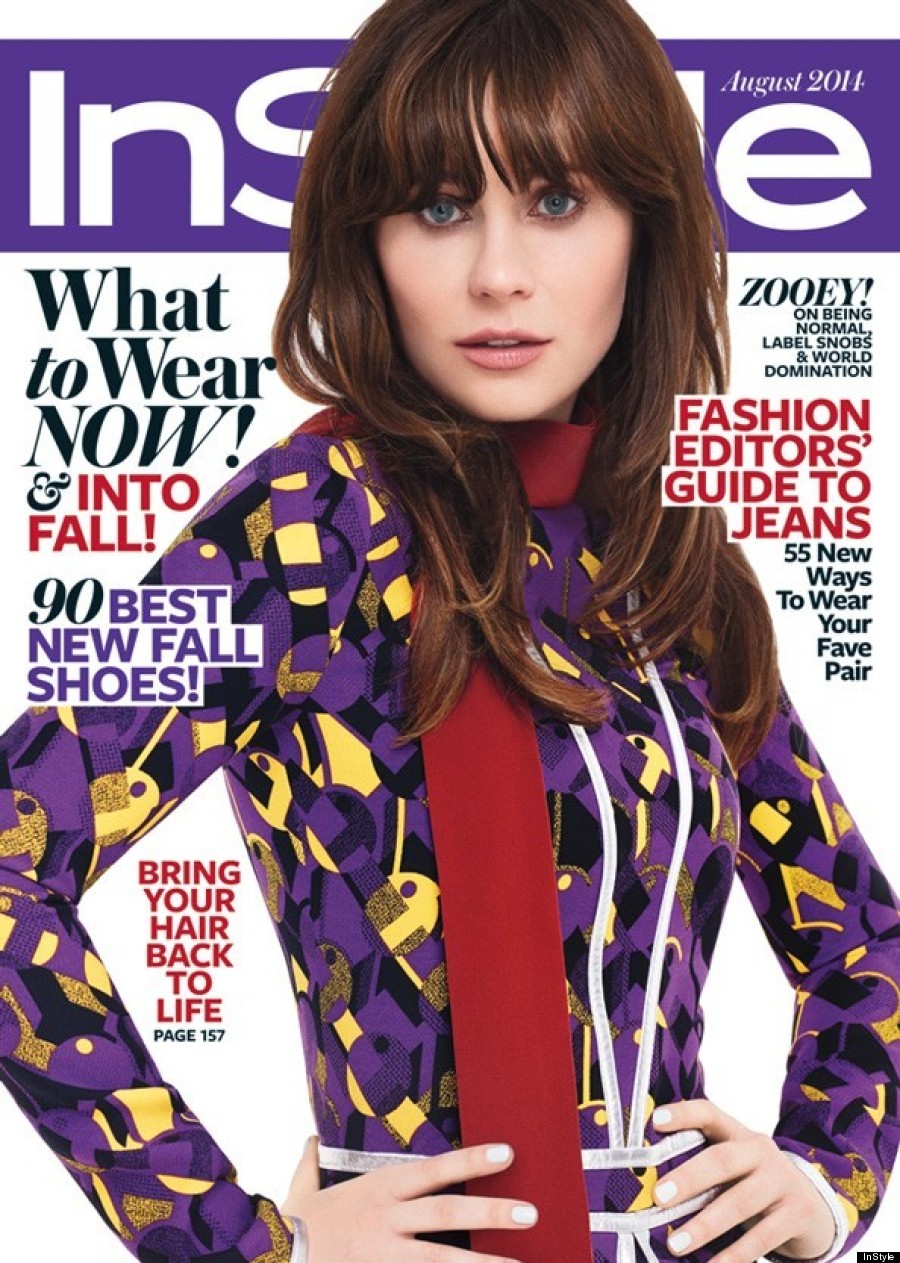 And for comparison, Jared Leto in "Dallas Buyers Club":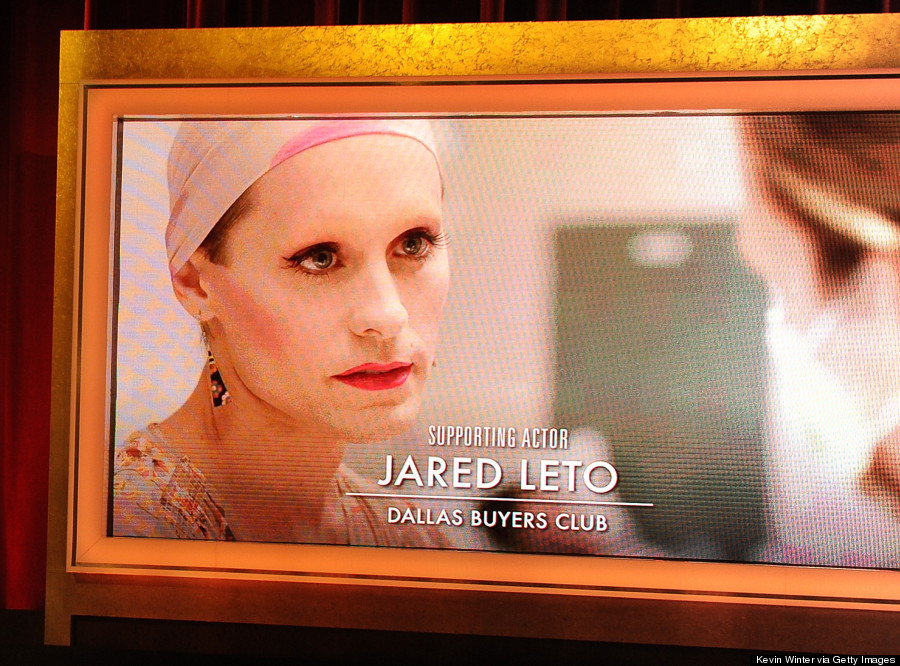 Also on HuffPost