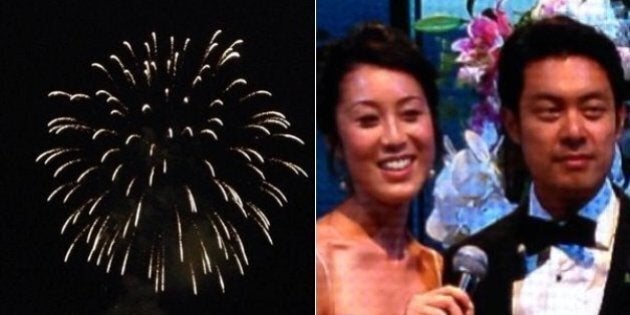 A stunning fireworks display lit up Vancouver's harbour to celebrate the city's wedding of the year, which was attended by celebrities, dignitaries, and a few millionaires.
It's rumoured 39 private jets that used the Vancouver airport this weekend were connected to guests at Joseph Fung and Michelle Tam's wedding at the Vancouver Convention Centre Saturday.
Joseph is the only son of media, retail, and development mogul Thomas Fung. Fung has an estimated $400-million empire that includes Aberdeen Centre in Richmond and Fairchild Group, which includes multicultural media stations, real estate, and restaurants.
"This is not just a wedding," Thomas Fung told The Globe And Mail. "This is to introduce my business associates to my son, to show them that he's capable of helping me run the business."
Among the 1,200 guests were Manitoba Lieut.-Gov. Philip Lee, B.C. hero Rick Hansen, Hong Kong actress/singer Gigi Lai, Vancouver Mayor Gregor Robertson, and real estate tycoon Lee Shau-Kee, the 19th richest person in the world. Lee's company, Henderson Land Group, is behind several developments in Metro Vancouver, including International Village.
The couple got married in a smaller ceremony at their Vancouver-area home before making their way to the huge black-tie party.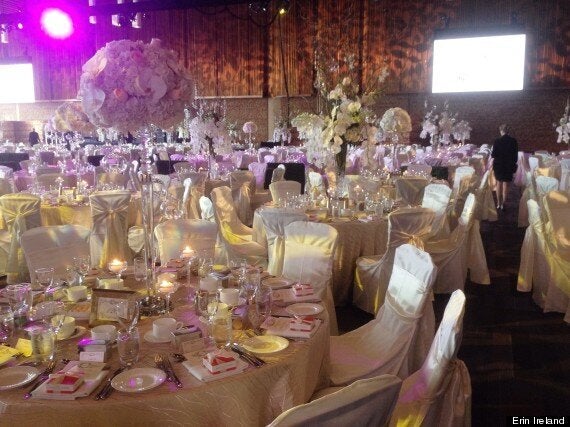 "It was a perfect fairytale reception, from the garden-like entrance to the fireworks at the end of the night," Vancouver Chinese radio and TV host William Ho told The Huffington Post B.C.
With gorgeous white orchids filling the cavernous Convention Centre, guests munched on 14 different hors d'oeuvres prepared by the Culinary Team Canada before sitting down to a sumptuous four-course dinner.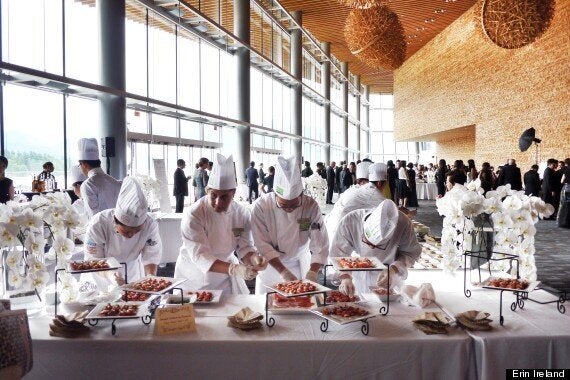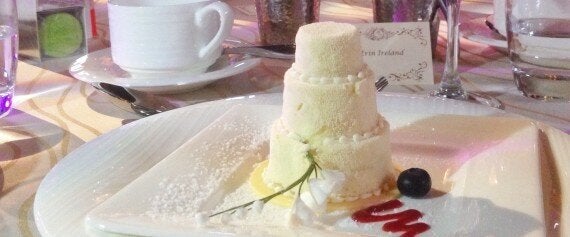 Individual three-tiered wedding cakes (white chocolate, chestnut, and blueberry wafer) were a showstopper dessert, said Ho.
A touching speech by the father of the groom was a highlight of the night, according to many guests. Thomas Fung joked about teaching his son how to woo women, and said he tried to keep his son grounded even though he was born into wealth. Joseph never travelled in business class or drove a fancy car, said the proud father.
The newlyweds made a donation to Doctors Without Borders in honour of their guests, said a note at the bottom of the dinner menu.
There was plenty of entertainment, including a harpist and a violinist during the hors d'oeuvres, a jazz band as guests were being seated, a performance by Goh Ballet dancers, and a 10-piece live band after speeches.
The eight-minute fireworks show capped off the night. Details of such displays are kept private to avoid attracting crowds because then it would involve policing and traffic control. Private fireworks shows — estimated to cost $25,000-$50,000 — require a city permit.
The bride, a former model who used to work for CNN in Hong Kong, is now studying law, while the groom joined the family business after working as an analyst for Morgan Stanley, according to the Globe. They live in Hong Kong.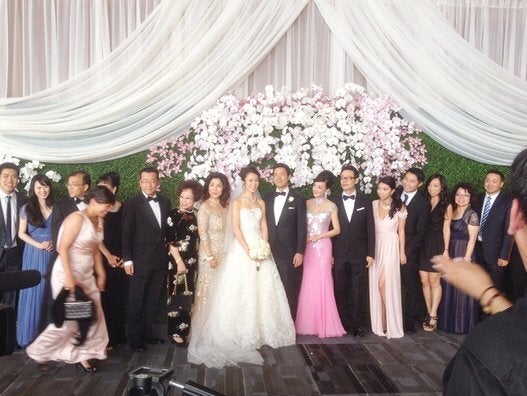 Vancouver Wedding Event Of The Year