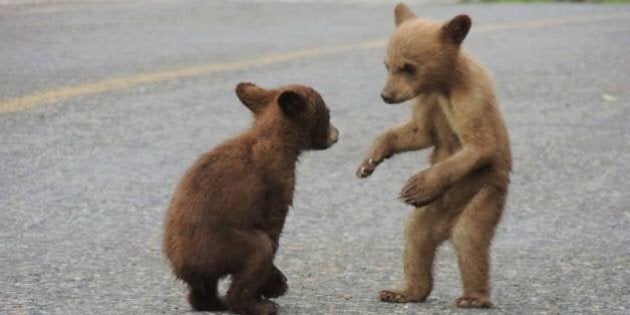 Triplet black bear cubs were spotted with their mom recently in Waterton Lakes National Park, and the photos are some of the cutest we've seen.
According to the Waterton Lakes National Parks Facebook page a wildlife guardian captured the photos along the Akamina Parkway as the bears crossed the road. The cubs were photographed climbing trees, playing with each other and, of course, sticking close to a protective mama bear.
It's been an active year for bears in Alberta, with more sightings and activity than usual in the mountains parks. The uptick has led officials in the past few weeks to close some areas popular with tourists.
Parks Canada wildlife guardians patrol the parks to break up traffic jams caused by wildlife sightings and also educate members of the public on wildlife safety.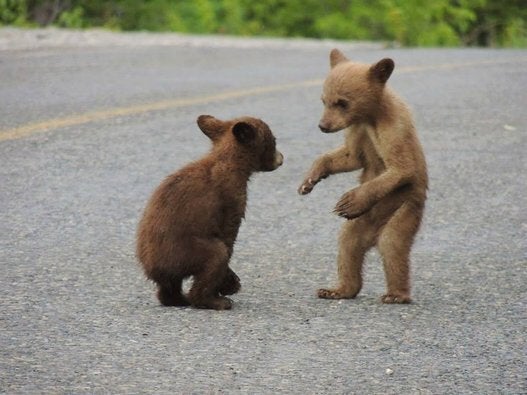 Baby Bears In Waterton Lakes National Park