Jennifer Lopez is so fashion-forward she gets to wear a couture outfit before it hits the runway!
Just before she attended the Atelier Versace Fall Haute Couture show in Paris, the "American Idol" judge flaunted her well-heeled connections in a look from said collection: a white strapless gown with a thigh-high slit and a beaded trouser leg.
The high-glamour outfit was accented by two silver metallic straps on the hip and JLo accessorized with dangly metallic earrings and matching bracelets.
After the show, which garnered rave reviews, the 44-year-old posed with designer Donatella Versace and posted the pic on Instagram, making it one of the most glamorous selfies ever.
Check out her hot dress!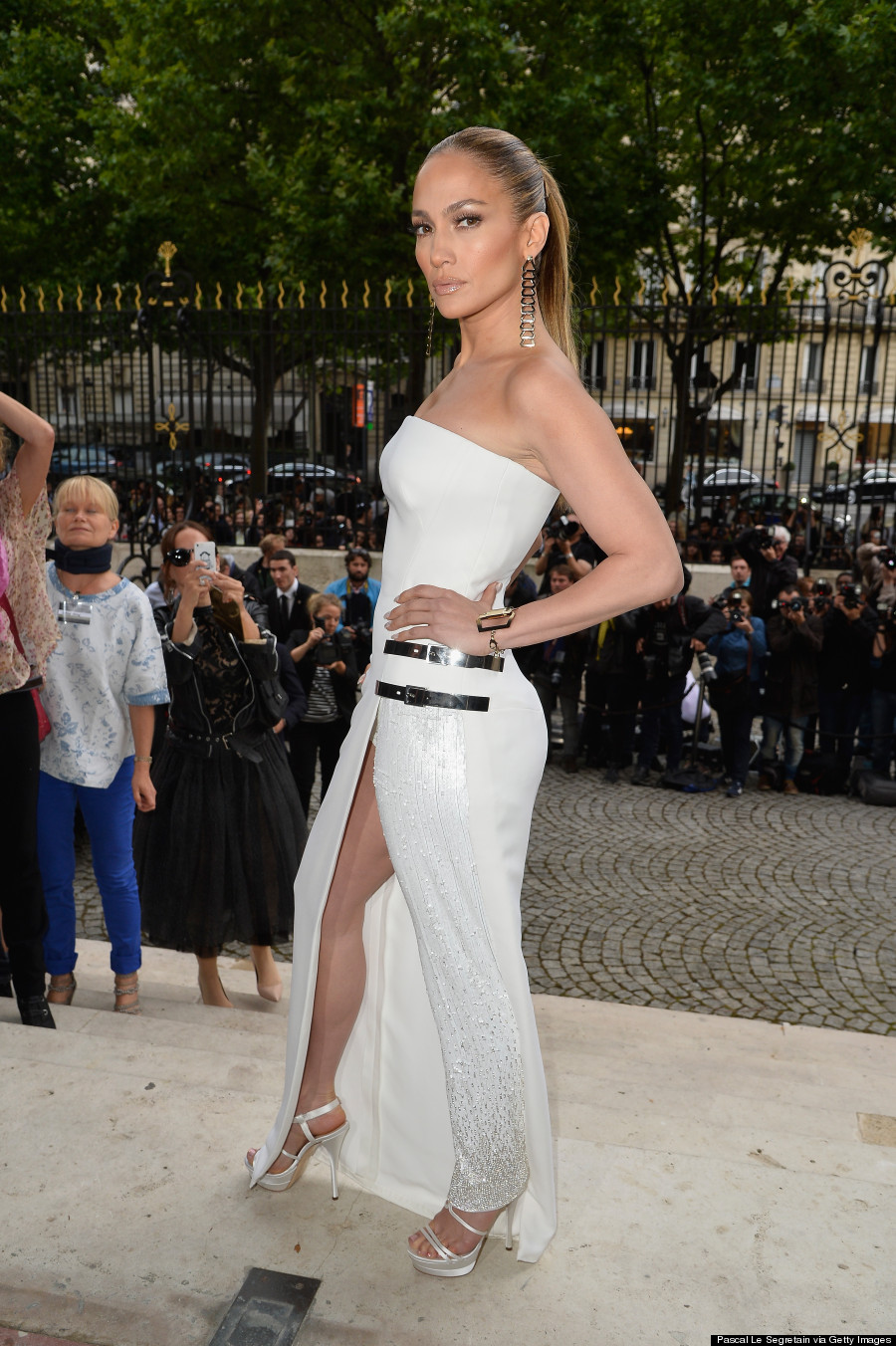 Also on HuffPost