Kate Middleton, the Duchess of Cambridge... and sports.
The royal trio, without baby Prince George (he was sleeping), kicked off the 2,272-mile biking trip, which features 22 teams riding through the U.K., Belgium, Spain and Paris in July.
"I'm slightly out of practice at the moment since having George," she said laughing.
Check out some photos of Kate in action below: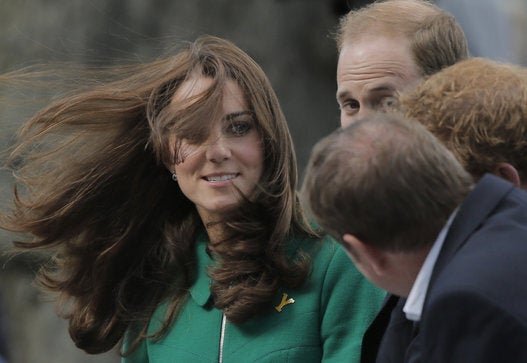 Kate Middleton Gets Sporty