It could have been the ultimate wedding crasher.
A couple in Saskatchewan had reportedly just tied the knot in rural Saskatchewan.
And then this happened.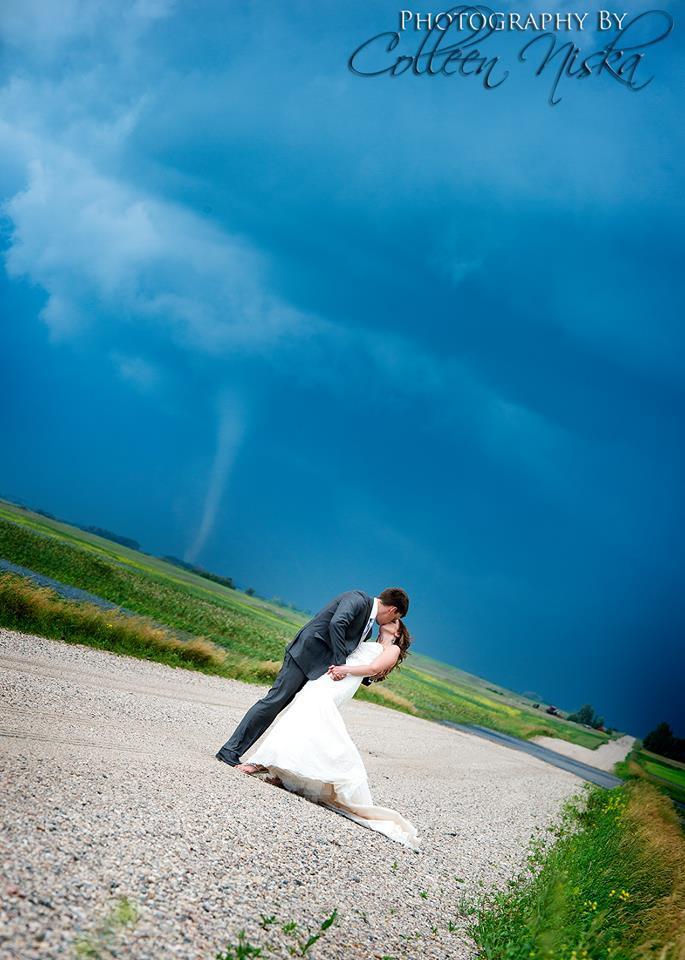 As they strolled along a gravel-strewn road, in full marital regalia, a tornado touched down just a few kilometres behind them.
But where some people see catastrophe, wedding photographer Colleen Niska saw opportunity.
"I've dreamed about a day like this!" Niska wrote on her Facebook page, where she posted the stunning images. "Could NOT wait to post these! Pretty sure this will only happen once in my lifetime."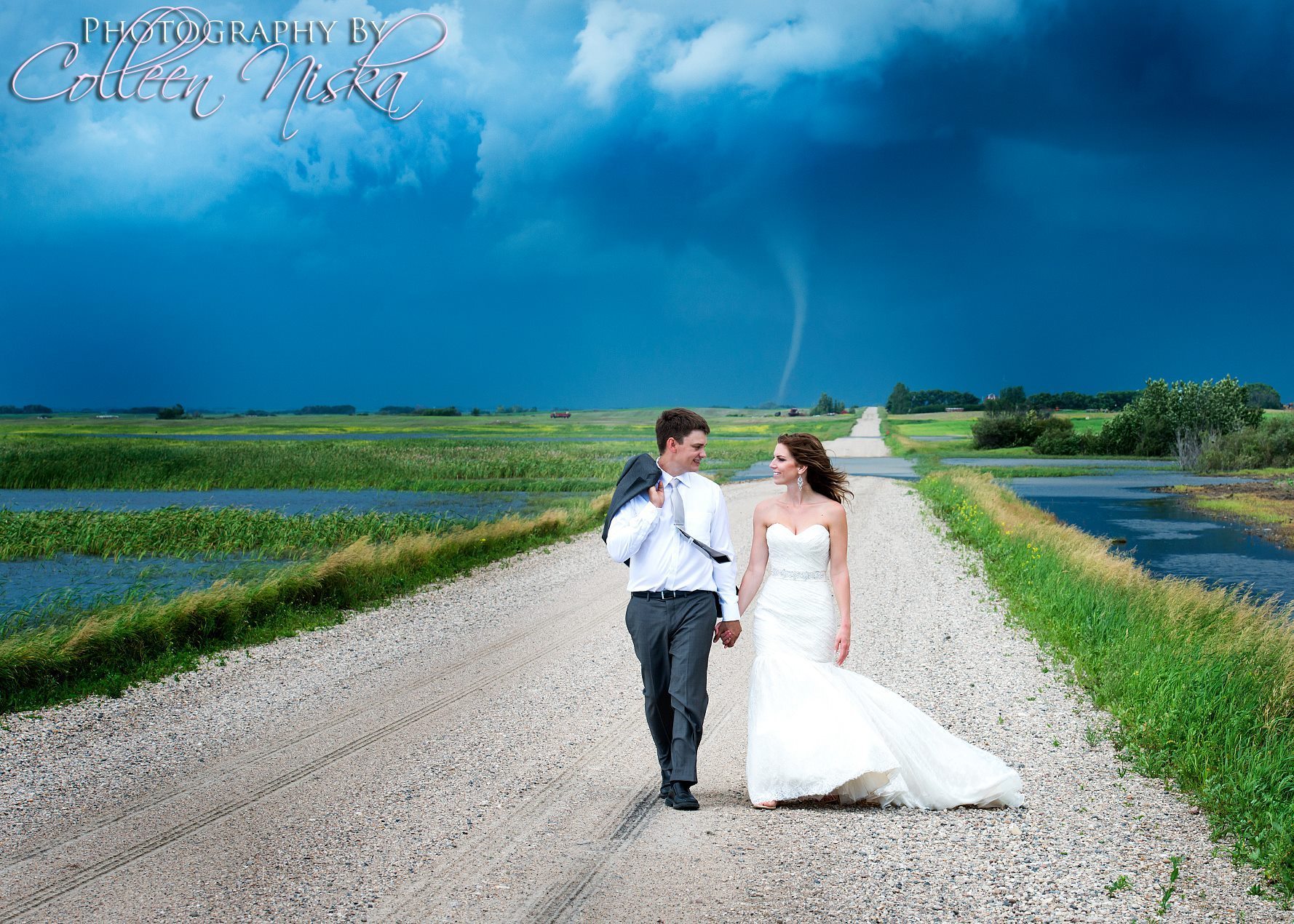 Not all Facebook users were so enamored, with some criticizing the couple's seemingly casual attitude toward a potentially devastating storm.
A pair of tornadoes touched down near Outlook, Saskatchewan over the weekend, according to CBC News, shattering several buildings in sparsely populated areas amid a sporadically heavy hailstorm.
Amateur storm chasers caught this dramatic footage:
But it was nothing compared to the social media storm Niska's photos stirred up.
The images found their way to news outlets around the world, even leading Monday morning coverage at Gawker, which hailed them as "the most badass wedding photos ever."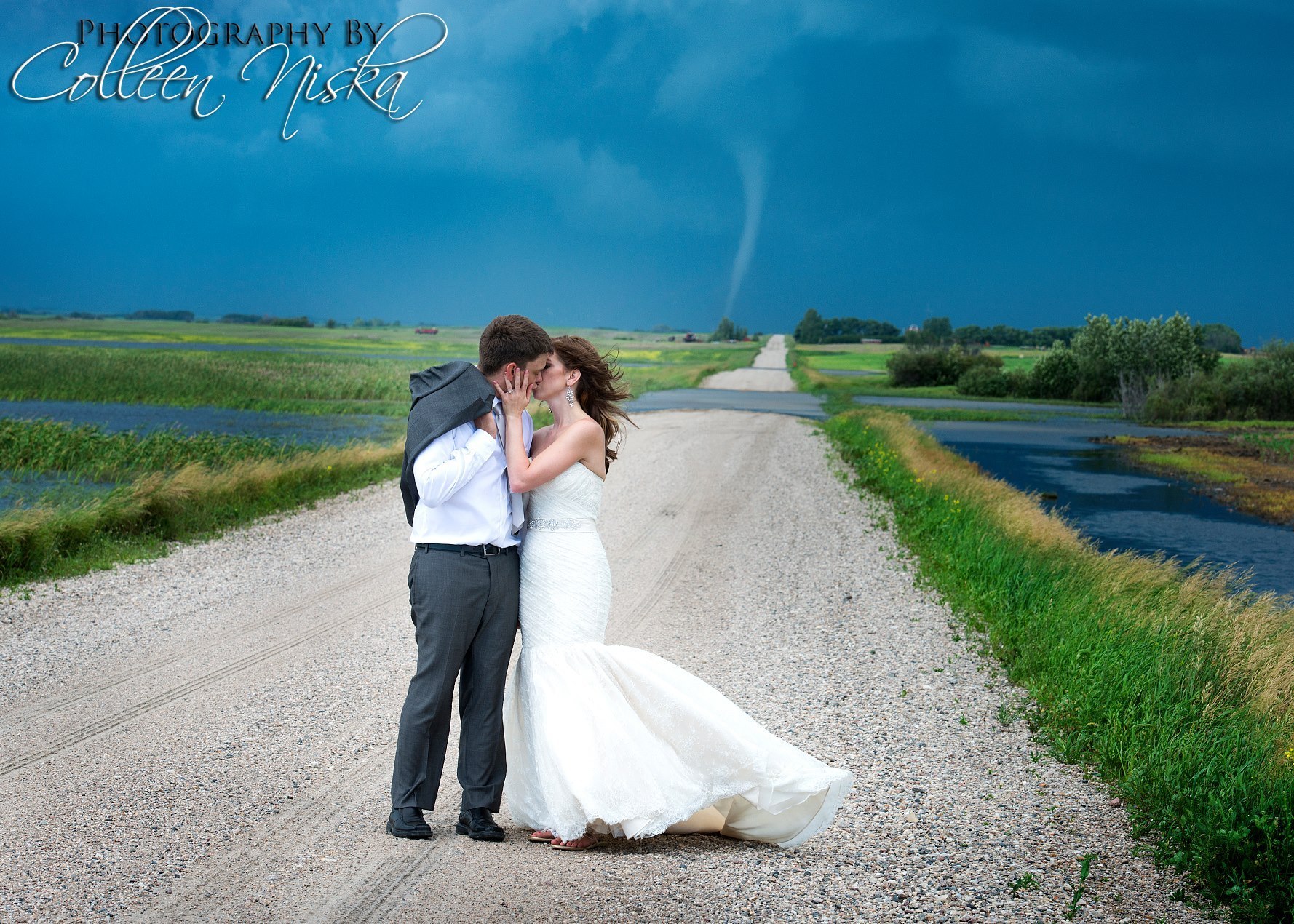 By Monday morning, her gallery was shared more than 12,000 times on Facebook -- hitting 17,000 likes and garnering some 1,000 comments. Many compared the images with the recent -- and also arresting -- wedding gallery that featured a raging wildfire in the background.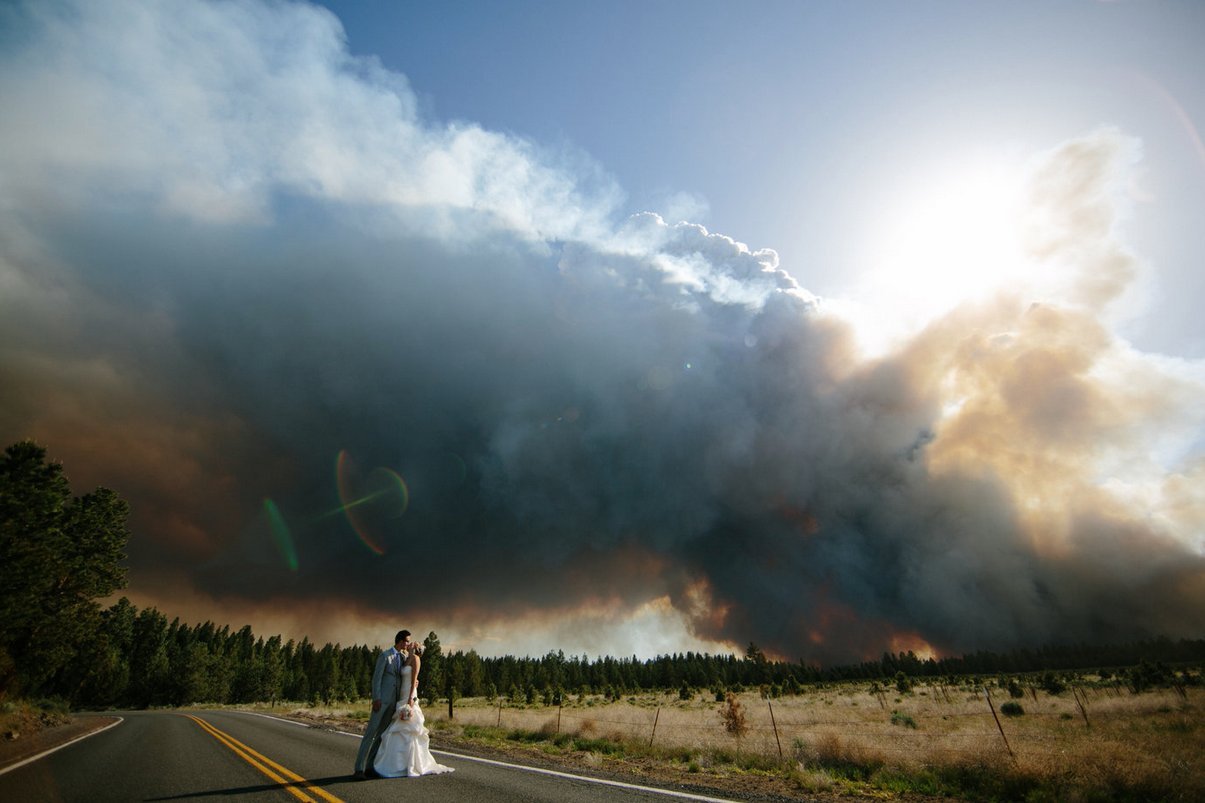 And, yes, it seems everyone wants a tornado at their wedding now.
"Colleen I also want a tornado in my wedding pics in Aug please," wrote Joe Nadu, to the tune of 215 likes.
Follow Christian Cotroneo on Twitter
Follow Us On Pinterest
Visit HuffPost Canada Living's profile on Pinterest.
Also on HuffPost
Nature's Astonishing Natural Disasters