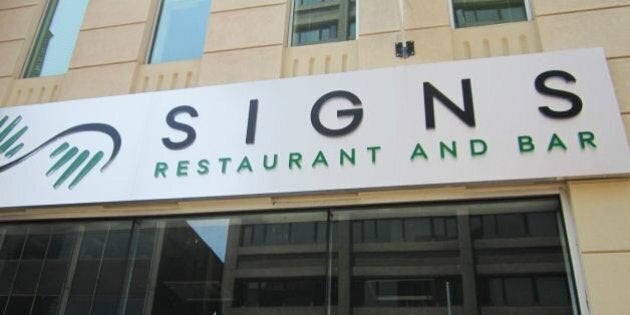 Toronto has become the latest international city to adopt a growing restaurant trend that aims to raise awareness of the hearing-impaired by hiring deaf servers.
After San Francisco, San Antonio, Paris and the Gaza Strip, the largest city in Canada will be home to Signs Restaurant in the heart of the downtown core, where customers will have to place their order using sign language.
For customers who are sign language illiterate, an ASL cheat sheet will be available to help them sign for their meal, reported The Toronto Star. The menu is described as contemporary blend of Canadian and international cuisine.
The idea for a deaf restaurant was born when owner Anjan Manikumar was a manager at a pizza restaurant where one of his regular customers was hearing-impaired and ordering was a game of "point, nod and serve," says the Star.
The experience inspired Manikumar to learn American Sign Language in an effort to communicate with his customer, and eventually to open a restaurant that would bridge the hearing and non-hearing community.
If the philosophy sounds familiar, it's because a similar restaurant concept was launched to help raise awareness on visual impairments.
Likewise, Mozzeria in San Francisco employs deaf staff, as does Atfaluna in Gaza, a charity restaurant for children with hearing disabilities, and Café Signes in Paris.
Signs in Toronto opens July 16.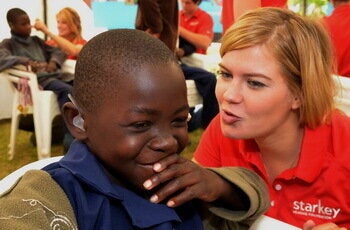 Deaf Kids Hear For First Time