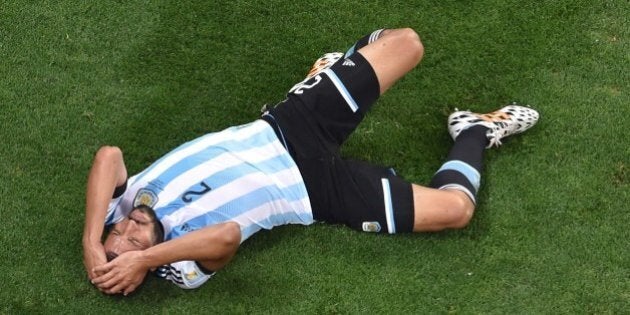 Anyone who thinks the World Cup is for weaklings need look no further than Argentina's Ezequiel Garay.
The defender took a nasty blow to the head from the Netherlands' Ron Vlaar as he dove to try and convert a corner kick.
Here it is from another angle.
But Garay wasn't the only one who took a blow to the head and stayed in the game.
His teammate Javier Mascherano banged heads with a Dutch player after leaping for the ball. Some speculated he might have sustained a concussion.
Soccer players, eh? Such wusses.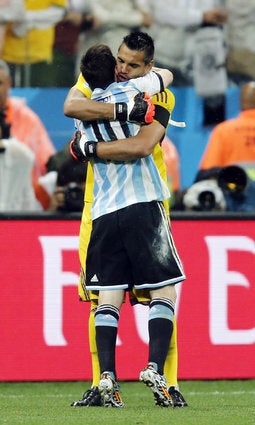 PHOTOS: Argentina vs Netherlands