Frontier Airlines may have a reputation as a no-frills carrier but the same can't be said about some of its employees.
And by some, we mean captain Gerhard Bradner. Bradner was in charge of a Denver-bound flight when severe thunderstorms and rainfall hampered the journey.
The flight from Washington D.C. to the Mile High city was expected to last three hours. But that eventually morphed into a seven-hour exercise in patience with a diversion to Cheyenne, Wyoming for two and a half hours Monday night.
That's when Bradner got hungry. But rather than order something only for himself, the pilot called in and paid for 30 pizzas for the all passengers on board his Airbus A320 aircraft.
After that, the ball was now in Andrew Ritchie's court.
The manager of the Cheyenne Domino's Pizza in Cheyenne, Wyoming told the Associated Press he got a call from the pilot around 10 p.m with an order enough to feed 160 people.
Pizza for that number of people usually takes an hour, but Ritchie said it had to be done and delivered in 30 minutes. Still, that didn't stop the franchise's employees.
Once the pilot and passengers were full, the plane took off and eventually landed in Denver just before midnight.
For more detail on why Bradner went beyond his call of duty, check out the video above.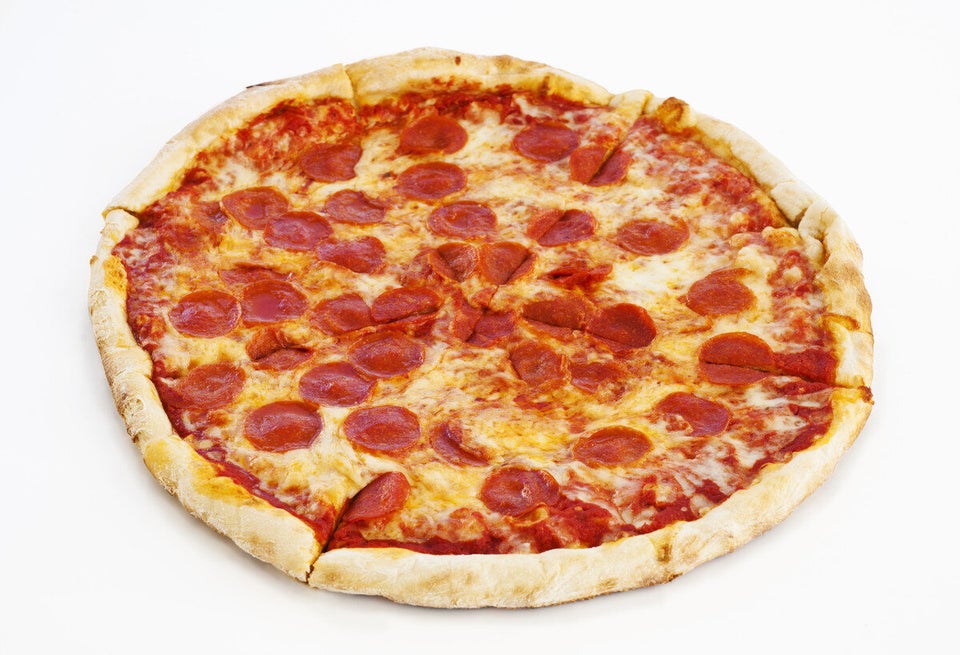 What Your Favorite Pizza Topping Says About You