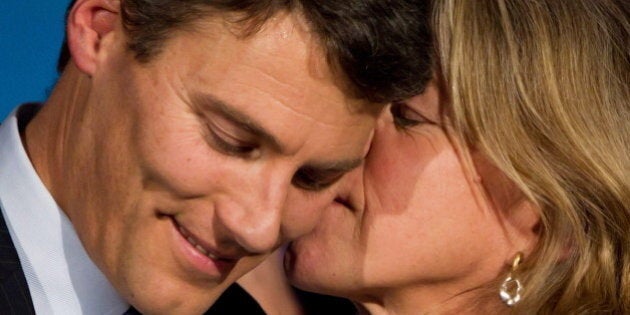 Vancouver Mayor Gregor Robertson spoke publicly for the first time about his alleged "philandering," and told reporters that no "third party" was involved in his recent separation from his wife.
Over the weekend, the mayor's office issued a statement confirming Gregor and Amy Robertson's separation: "Contrary to false rumours being spread online, it is a mutual decision that we made amicably and together."
Robertson's party, Vision Vancouver, then publicized an email from rival party NPA vice-president Rob Macdonald that accused the mayor of "philandering." There had been no reports of the scandal until that point.
On Tuesday, Robertson defended the decision to share that information: "I think it was important that the public understand the kind of B.S. that was being circulated as a political campaign. When there's no ideas, no candidates coming from the NPA, this is their campaign and that's not fair."
He accused the NPA of spreading rumours online: "Frankly it's not fair to my family, to my kids, to my wife. I'm going to fight back."
Story continues after slideshow: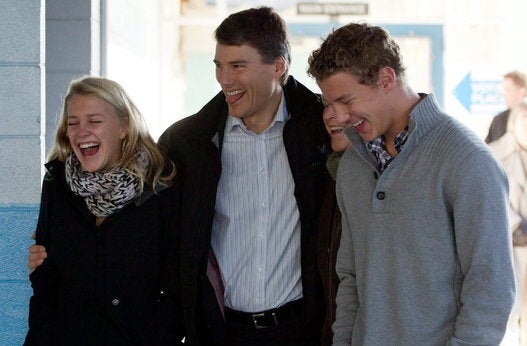 Gregor Robertson And Family
Now that the split is public knowledge, we are left to wonder whether the marriage breakdown was job-related and to speculate about how it may impact the performance of the mayor's duties. Will it harm his chances to win a third term in November's civic election?
The unwanted attention in the public and on social media has raised a debate on Robertson's character that will be "imminently incendiary" leading up to the fall vote, Simon Fraser University ethicist Mark Wexler told The Vancouver Sun.
However, Robertson said he doesn't think his personal life will affect the election, and he "absolutely" believes the public is satisfied that he has had no inappropriate relationships, reported The Province.
Vision Vancouver's decision to release Macdonald's private email to Robertson is unusual, and led to lots of finger-pointing between political camps.
"We're not going to sit by quietly while the NPA or their allies run an underground campaign of gossip and lies," Marcella Munro, Vision Vancouver's communications director, told The Globe And Mail.
But Macdonald emailed media to say, "The NPA is not involved in any personal attacks on Gregor Robertson, nor am I."
Vancouver Sun reporter Jeff Lee said Robertson's office quietly called City Hall reporters a month ago to let them know the mayor had moved into a downtown apartment rental because the couple decided to "go their own ways" after almost 30 years of marriage.