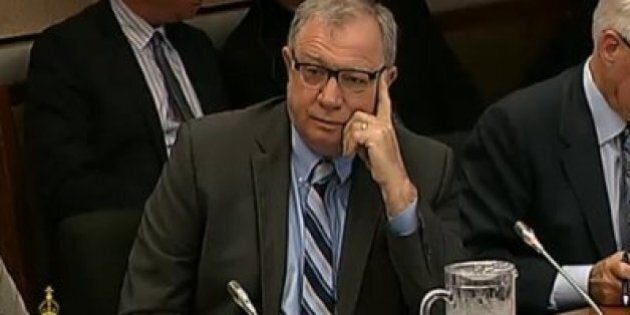 Conservative MP Robert Goguen should be taken off the justice committee and removed as parliamentary secretary to the justice minister for the question he asked during a hearing into proposed new prostitution laws, a Liberal MP says.
"His comments were nothing short of appalling," Sean Casey, the Liberal Party's justice critic, said Wednesday.
"It's a blight on us as parliamentarians. It reflects very badly on him. I think the fact that two days have passed without any sort of an admonishment, any sort of action from the minister, or the prime minister or Mr. Goguen himself makes it worse."
But Timea Nagy, the former sex worker questioned by Goguen about the gang rape that initiated her into prostitution, said Wednesday that she understood the intent of the question and wasn't offended by it.
Casey and Goguen are both on the justice committee, which is sitting this week to study the government's proposed changes to Bill C-36.
On Monday, Goguen tried to focus Nagy on statements made by another witness who criticized the bill. A spokesman for the Criminal Lawyers Association had said he was concerned it doesn't comply with the Charter of Rights and Freedoms.
Goguen referred Nagy, who supports C-36, to her previous testimony about being trafficked and gang raped at a massage parlour.
"You were describing a scenario where you were being raped, I believe, by three Russians. Let's suppose the police authorities would have broken in and rescued you. Would your freedom of expression have been breached?" Goguen asked Nagy.
'Serious sanctions' needed
Nagy said she didn't understand his question.
"What I'm saying is you weren't freely expressing yourself by being raped by three men," Goguen said.
Another witness explained the question to Nagy before Goguen moved on.
"My answer is no," she said. Nagy laughed as she answered.
Casey said Goguen should have apologized right away for using a horrifying situation to score political points.
"This reflects very badly on the minister [Justice Minister Peter MacKay], it reflects very badly, very badly on the government, and honestly I think it reflects very badly on us as committee members, to treat witnesses like that," Casey said.
"There need to be serious sanctions taken and removal as parliamentary secretary. Removal from the committee are at a minimum what should be done, separate and apart from a heartfelt, genuine apology, which is going to be pretty hard to make 48 hours later."
A spokesman for Prime Minister Stephen Harper said Goguen remains a member of the committee.
"Ms. Nagy supports C-36 and we call on the opposition to do the same. Following her testimony, Ms. Nagy continues to support the bill," Jason MacDonald said in an email to CBC News.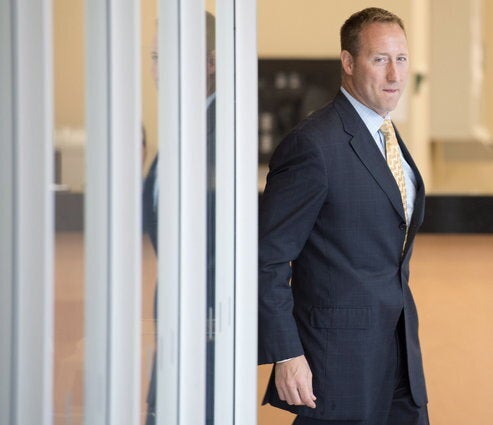 Understanding Bill C-36, Tories' Prostitution Bill