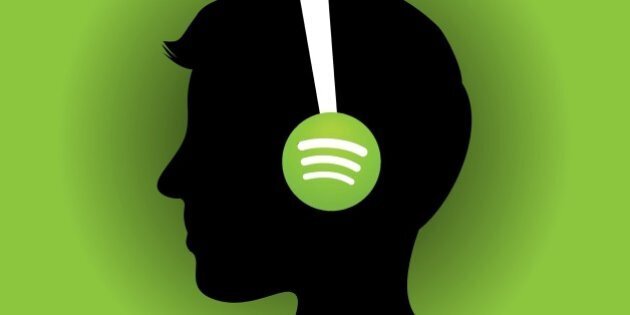 Just in case you weren't sure if streaming was the future of the music industry, the world's biggest player, Spotify, has finally decided to wade into Canadian waters.
Spotify's entry, complete with a pre-release website, comes hot on the heels of Google Play Music coming to Canada in May, and then subsequently buying free streaming service Songza last month.
But it's not as if Canada is short on streaming options, Spotify will join a field that includes Rdio Canada and Deezer.
Spotify has yet to announce a launch date, and their site asks for your email address and says "Spotify will distribute a limited number of "invite codes" during its initial launch period."
"We know there is a lot of excitement and demand for Spotify in Canada and we want to reward those fans who have patiently waited for the launch, so we will begin sending out invitations to users who have signed up on the online waiting list shortly. Over the coming months we will be gradually inviting users on to the service in an attempt to systematically scale Spotify in the most manageable way possible.

"When Spotify launches in a specific country we always make sure that the experience is curated for local tastes and culture. That means great local content and local curation of the music discovery experience. Spotify in Canada needs to be much more than just the Canadian version of Spotify in the US. That is why we are taking our time to make sure that the service we launch in Canada is the best possible experience for music fans from B.C. to Nunavut to Newfoundland."
Sweden-based Spotify gained prominence when Sean Parker, Napster's infamous co-founder, came aboard. The streaming service is available in 57 countries with both premium and free memberships, but has taken some time to arrive in Canada due to complex licensing laws.