So the Province of Alberta has trotted out three ideas for a new licence plate and asked residents to vote on them.
In all three, it plans to do away with the "Wild Rose Country" slogan and replace it with "Alberta.ca."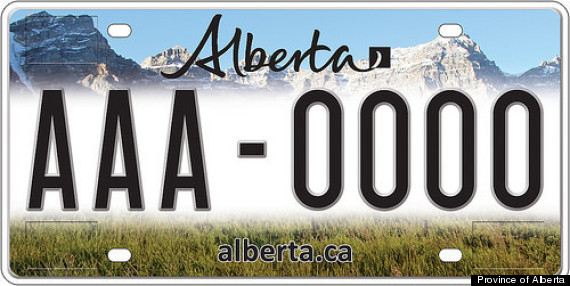 That's ... not the most original idea.
Here are some of the more, shall we say, creative suggestions we saw from the Internet.
"Game of Thrones"
I'd vote for this new Alberta licence plate for sure. #winteriscoming #depressinglyaccurate @GameOfThrones pic.twitter.com/jq2Zzt9Ft5

— Danielle Burger (@danielleburger) July 9, 2014
I propose a fourth Alberta plate design to vote on. #ableg #wrp #alberta #plate #winteriscoming #GameOfThrones pic.twitter.com/9dfmtRkga8

— Neil Graham (@neil_graham) July 9, 2014
Best alberta plate suggestion ever pic.twitter.com/bE21y1c4YY

— Sina Spen (@SinAspen) July 9, 2014
Oil
My shot at the new Alberta licence plate, should piss of some greenies #ab pic.twitter.com/ZlsOg5HhOX

— Trent Clark (@trntclark) July 9, 2014
Inspired by yesterday's A-G report, I made my own Alberta license plate. #ableg cc @lucastimmons pic.twitter.com/rbqxyuLbma

— Mariam Ibrahim (@mariamdena) July 10, 2014
Winter
OUR choice for new Alberta Licence Plate Slogan, courtesy the @edmontonjournal "Licence Plate O Tron" pic.twitter.com/W9VG23alwe

— the Long John Index (@longjohnindex) July 9, 2014
Um ... trucks
So this is my vote for the new Alberta License Plate. Money well spent... #ableg #abpoli #abgov #wrp #pcaa pic.twitter.com/dcQHegwF9y

— Rachel Miller (@RachelMiller84) July 9, 2014
Unicorns
Having trouble deciding on which new Alberta licence plate to pick? I couldn't so I made my own. I'm sure it's legal. pic.twitter.com/gu8jXTqLoI

— Bil Simser (@bsimser) July 9, 2014
Hockey
id Vote this for #Alberta's Next License Plate @EdmontonOilers pic.twitter.com/EUYaXmZJz6

— Jeremy Harpe (@radioharpe) July 9, 2014
Our Facebook and Twitter friends had HUNDREDS of suggestions
@HuffPostAlberta surprised you didn't list this one: https://t.co/uBbRUrb9EZ pic.twitter.com/lDK9I3ADTF

— Philippe Renoir (@philipperenoir) July 11, 2014
But some didn't want to stray too far from the current plate:
RT this and let them know a URL is a bad idea 2 put on a license plate #pcaa #AbPoli #ableg #Alberta #WildRoseCountry pic.twitter.com/69oGjXVib8

— Ryan fischer (@Ryanfish_fisher) July 8, 2014
Which licence plate idea do YOU support?
Like this article? Follow our Facebook pageOr follow us on TwitterFollow @HuffPostAlberta
New Alberta Licence Plate Designs