If the World Cup has given us anything, it's undeniable proof that soccer players aren't the wimps that critics would like to believe they are.
Case in point: Argentina's Javier Mascherano.
Not only did the defensive midfielder possibly sustain a concussion in Wednesday's semifinal, he told a news conference that he tore his anus while stopping an attempt by Dutch player Arjen Robben, according to Yahoo! Sports.
Italian journalist Tancredi Palmeri tweeted the midfielder's words:
While we know that many players dive, we're astonished at the toughness we've seen out of some players at this tournament.
Mascherano's teammate Ezequiel Garay, for example, took a boot to the head earlier in the game and kept on playing.
And in the group stage, the U.S.A.'s Clint Dempsey took a shin to the face against Ghana, apparently breaking his nose. He, too, stayed in the game.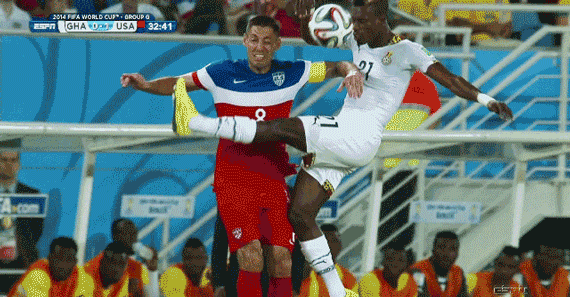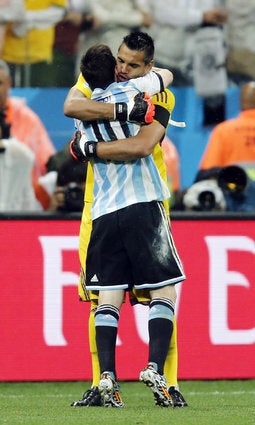 PHOTOS: Argentina vs Netherlands