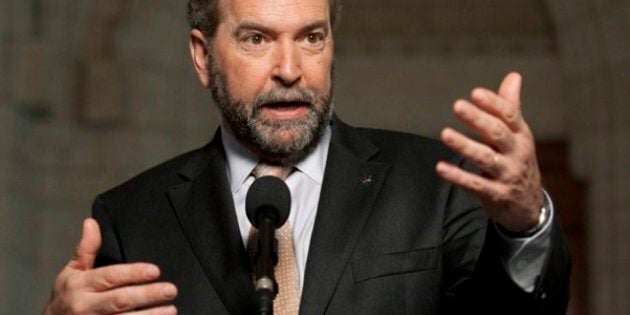 The NDP is fighting back in Federal Court against the June decision by a House of Commons oversight body to force 23 New Democratic MPs to pay back the cost of letters and envelopes deemed overly partisan.
The application, filed July 4, asks the court to "set aside and annul or declare void the decision in its entirety."
he case is a result of a June 11 finding by the House's Board of Internal Economy that the NDP used the free parliamentary mailing privileges of its MPs for partisan political purposes.
The cost of the envelopes and letters was around $36,000. The board also asked that the NDP pay the postage costs of the almost two million letters. That could cost $1.13 million.
The powerful but secretive board investigated flyers sent by the NDP MPs to households in 26 different ridings, including four that were in the midst of byelections late last year.
Speaker Andrew Scheer acts as the chair of the committee. CBC asked his office for comment and received this statement:
"The matter is now before the courts. The Office of the Law Clerk and Parliamentary Counsel will be responding to the application in the Federal Court in due course."
The board is made up of four Conservative MPs, two NDP MPs and one Liberal MP.
The New Democrats decried the process by which the board arrived at a decision, calling it "a kangaroo court."
"We believe we have followed the members' bylaws and the Canada Post Act, and we will now have to fight this process by a partisan, secretive body that is dominated by Conservatives," NDP MP and House Leader Peter Julian said.
"None of this will hold up in a court of law."
The following 23 NDP MPs sent out mass mailings that the board judged improper:
Carol Hughes.
Françoise Boivin.
Claude Gravelle.
Malcolm Allen.
Rathika Sitsabaiesan.
Ryan Cleary.
Alexandre Boulerice.
Sadia Groguhé.
Lysanne Blanchette-Lamothe.
Guy Caron.
Tom Mulcair.
Craig Scott.
Megan Leslie.
Robert Chisholm.
Jamie Nicholls.
Dany Morin.
Christine Moore.
Mylène Freeman.
Marjolaine Boutin-Sweet.
Francois Pilon.
Philip Toone.
Matthew Dubé.
Pierre-Luc Dusseault.
This latest development is one in an on-going back and forth fight over MPs' free mailing privileges.
Prior to the BOIE's ruling against the NDP, most of the focus was on the Conservative MPs' use of this parliamentary benefit.
In 2009, Conservative pamphlets from Calgary MP Rob Anders appeared in the Montreal riding of Liberal MP Irwin Cotler accusing him of anti-semitism. Cotler is Jewish.
That same flyer also made its way into predominantly Jewish neighbourhoods in Toronto and Winnipeg.
The Liberals have been attacked on this issue too. Also in 2009, Toronto MP Carolyn Bennett had to apologize for a flyer she sent to First Nations communities criticizing the government's policies on the H1N1 flu strain. It featured a picture of body bags on the cover.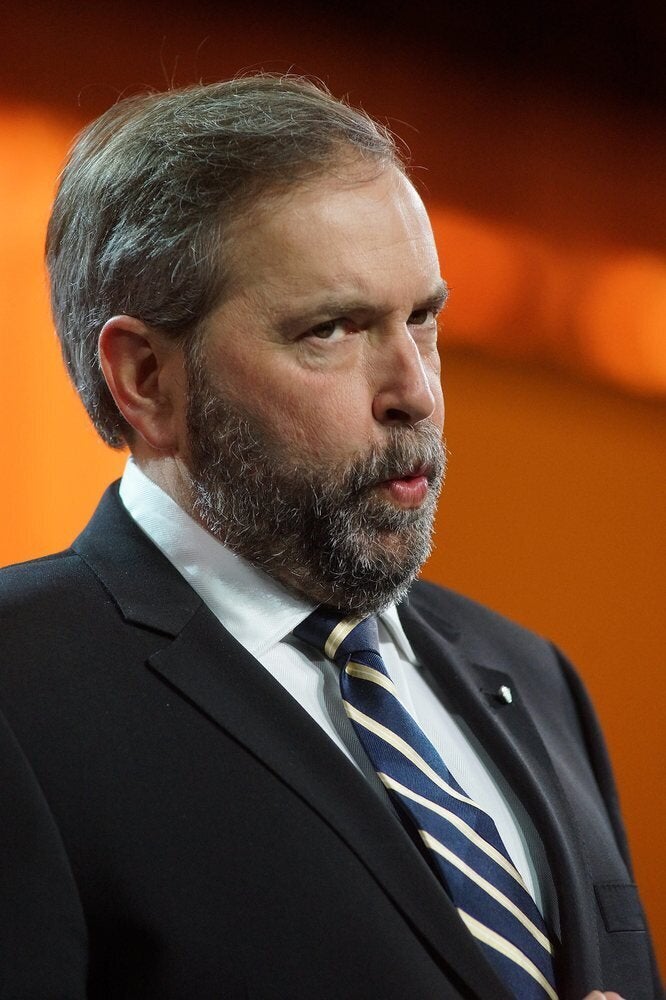 23 NDP MPs Who May Owe Money In Mailings Controversy