The Northwest Territories is suffering through one of the worst summers for forest fires in decades and the photos are otherworldly.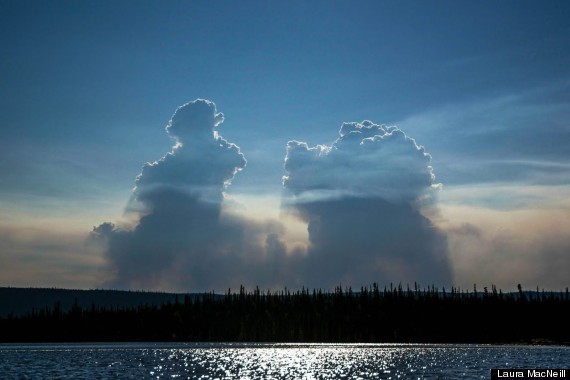 (Credit: Laura MacNeill)


More than 100 large fires are raging in the northern territory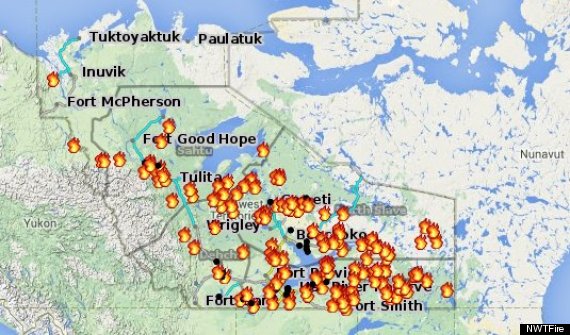 Hot dry conditions and lots of lightning have led to most of the blazes
Forest fire near Wekweeti, #NWT. Another gem from our user-generated photo gallery. http://t.co/Afh8c0gzr1 pic.twitter.com/1Rd95q0Cgt

— Sara Minogue (@CBCMinogue) July 7, 2014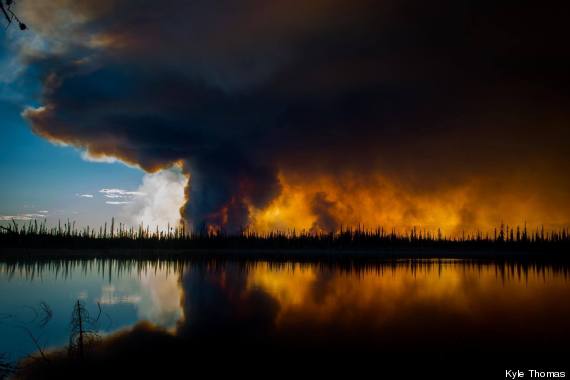 Forest fire sky. Fire burning near Pine Lake, which is near Fort Smith, #NWT. Photo credit: Trent Stokes. #CBCNorth pic.twitter.com/fz6gjI0hbA

— Loren McGinnis (@LorenMcGinnis) June 18, 2014
The fires are so large that they can be seen from space
View from space of the large fires in the NWT and smoke drifting across Saskatchewan. http://t.co/CBRJlGViYS pic.twitter.com/TWmGBkdIgQ

— Anthony Farnell (@AnthonyFarnell) July 9, 2014
And the smoke is causing air quality problems as far away as Saskatchewan, Manitoba and even the USA
Smoke from NWT fires carried by winds is clearly visible from satellite. Heavily in #ymm pic.twitter.com/6sDnr6cuci

— Nevin deMilliano (@SwiftChaser) July 8, 2014
Let's hope everyone up north stays safe
Jenn Wetrade (@pooh_jenni) took this amazing photo in Gameti. The realities for folks living in the NWT. #NWTFire pic.twitter.com/qe42kFsLn0

— Jacq Brasseur (@jacqbrass) July 9, 2014
Got a photo of the fires? Email it to us.
Also on HuffPost