Most of the world may be paying attention to the World Cup taking place in Brazil right now, but Canada is gearing up for a massive soccer championship of its own — and no, not just for 2026.
With a stunning poster ("designed to reflect the diversity of Canada's multicultural society") released this week for the FIFA Women's World Cup Canada 2015, the organization reminded everyone that yes, soccer is alive and well in our country and in fact, worthy of hosting duties.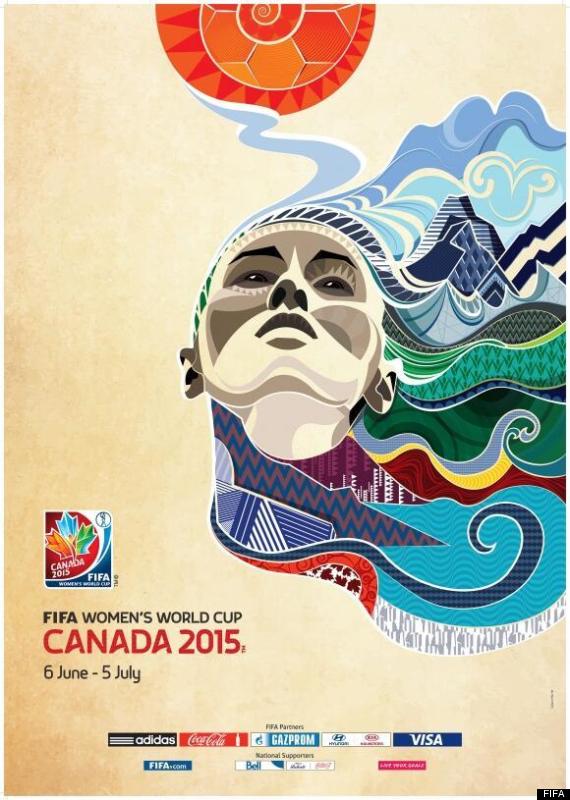 The tournament, which will take place next year between June 6 to July 15 actually follows on the heels of some games being played this summer as well. From August 5 to 16, Edmonton, Moncton, Montreal and Toronto will host the FIFA U-20 Women's World Cup Canada 2014 for a 16-nation tournament. The Pan Am games, meanwhile, will be taking place in Toronto from July 10 to 26, 2015.
Canada's women's soccer team famously lost to the U.S. during the 2012 Olympics, eventually beating France for the bronze medal.
But that competition has only fuelled the fire for the team, which is currently ranked at seventh in the world.
The 24 teams for 2015's Women's World Cup will not be determined until the end of the year, with matches to be played across the country in Edmonton, Moncton, Montreal, Ottawa, Vancouver and Winnipeg.
Also on HuffPost
Women's Olympic Football: Canada Vs. U.S