You never would have known that Katie Holmes was a fashion designer based on her recent red carpet appearance.
"The Giver" actress attended the Global Citizen Festival in New York on Thursday wearing a plain black strapless jumpsuit that had wrinkles on the legs.
The travesty didn't end there: the shapeless outfit hung on her body at awkward angles, ensuring that her lovely figure was completely hidden.
Thankfully, the rest of her look was spot-on: the Glamour cover gal wore very little makeup, which showed off her natural beauty, and styled her brunette hair into messy chic waves.
Despite the style letdown, we can't fault Katie for one misstep when she has given us so many gorgeous outfits to drool over (her "Breakfast at Tiffany's"-inspired ensemble is one of our favourite looks of 2014).
We know you can do better, Katie!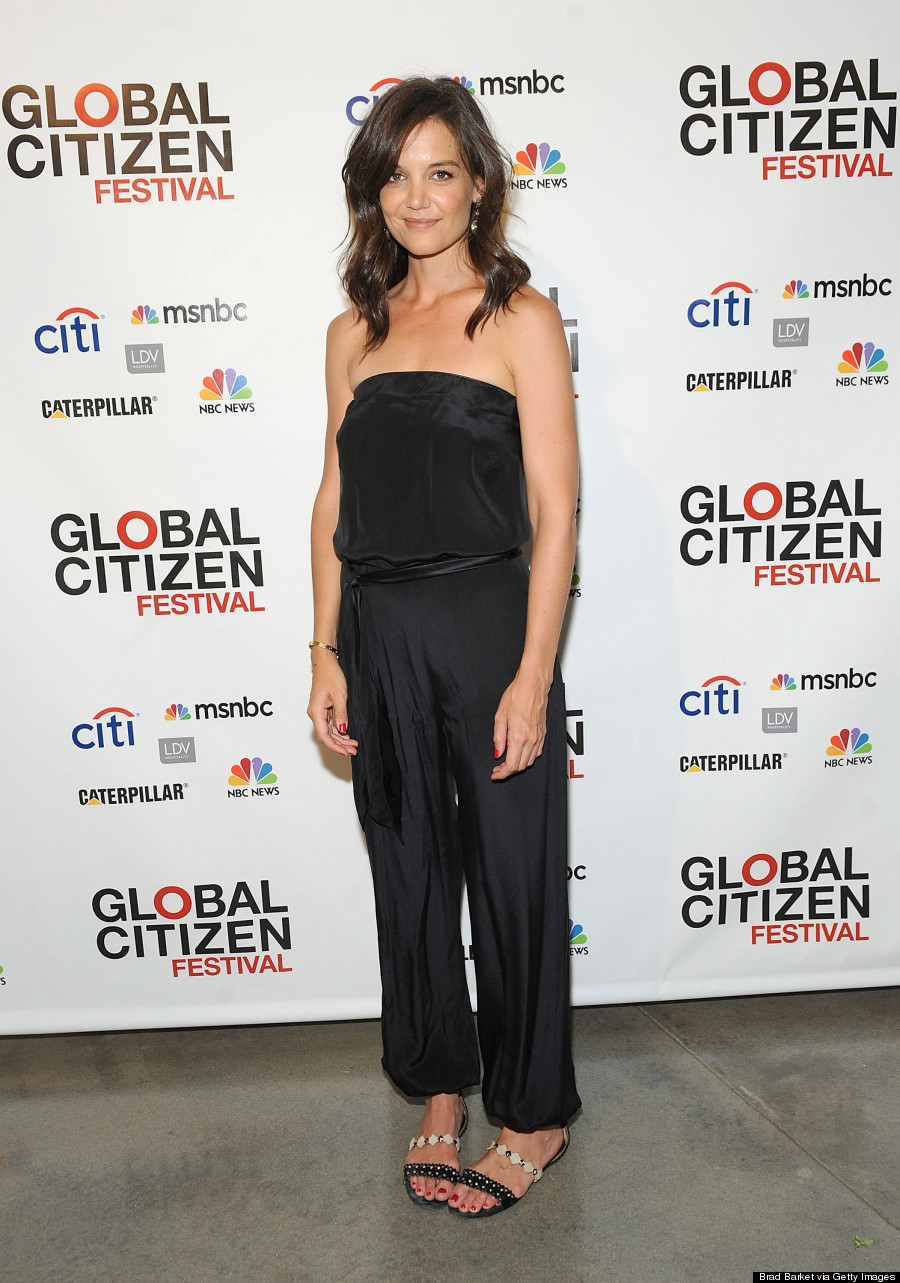 See Katie through the years:
Katie Holmes' Style Evolution