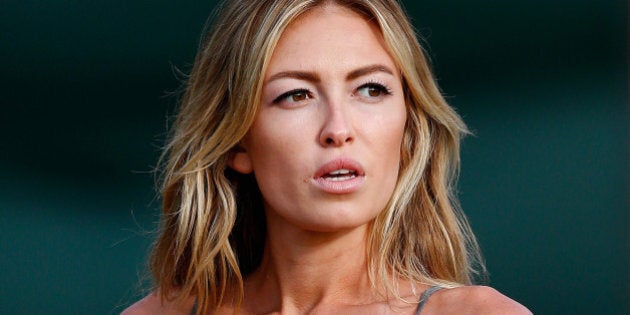 The blond beauty shared a sphoto of herself partying with fiancé Dustin Johnson and her brother Ty Gretzky, who was celebrating his birthday at a nightclub.
Paulina captioned the pic, "Happy Belated Ty-Dye. Not many of us are lucky enough to find their best friend in their brother. But I am. Love you @tygretzky." Awww!
Naturally, the Golf Digest cover gal was sporting something sexy: a plunging maroon halter dress that was perfect for the dance floor.
Her Instagram silence has made us wonder, though: what has she been up to? Maybe the Maxim cover girl has been busy planning her upcoming wedding or maybe she's working on her forthcoming album.
Either way, we hope we get to see more of what she's up to!
Paulina has a big collection of club dresses: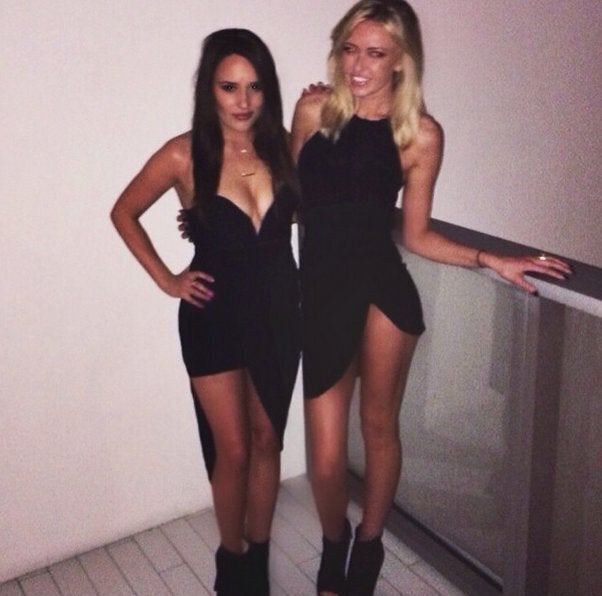 Paulina Gretzky's Club Dresses