Thousands of Argentines, saddened but proud, had gathered peacefully at the iconic Obelisk in downtown Buenos Aires to applaud their team's best World Cup performance in 24 years.
Police initially remained on the sidelines as fans poured into downtown Buenos Aires. But late Sunday night they began chasing down vandals. The youths, many of them with their faces covered and drinking heavily, responded by hurling rocks, destroying store fronts, tearing down street lights and even breaking into a theatre.
Parents with small children could be seen fleeing in fear. National security secretary Sergio Berni said that 120 people were arrested. The Buenos Aires emergency medical service reported on Monday that 70 people were treated for injuries, including 15 police officers.
The chaotic situation marred what was an otherwise spontaneous show of support for Argentina's national team.
The centre of festivities was the Obelisk, where fans traditionally gather to celebrate victory, not defeat. Cars honked staccato rhythms, firecrackers were tossed into the air and fans of all ages jumped in place shouting "Argentina! Argentina! Argentina!"
"We have nothing to regret, we played first rate," said 53-year-old Horacio Laseiras, carrying his six-year-old daughter on his shoulders.
The two-time world champion entered the title match as the clear underdog after Germany's 7-1 thrashing of host Brazil. But despite complaints about lacklustre play earlier in the tournament, the team led by captain Lionel Messi showed grit throughout the match, creating several opportunities to score in the first 90 minutes.
Amid the outpouring of gratitude, there was a hint of frustration that Messi, the four-time world player of the year, didn't turn in a stronger performance.
"Messi still isn't Maradona," said 31-year-old Eduardo Rodriguez, referring to Diego Maradona, who lifted the championship trophy for Argentina in 1986 and led the 'albiceleste' to its last World Cup final, also against Germany, in 1990. "But this here is a party. We're all proud of our warriors."
In Argentina's capital, about 20,000 people dressed in the blue and white colours of the country's flag filled the capital's Plaza San Martin to watch the match on a giant screen, climbing atop lamp posts to get a better view.
"I feel an enormous sadness," Soledad Canelas, 19, said after the game. "I had the illusion of seeing Argentina become champion for the first time in my life."
The shot at the title united Argentines otherwise exasperated by one of the world's highest inflation rates, an encroaching debt crisis and a corruption scandal that has penetrated deep into President Cristina Fernandez's inner circle.
Fernandez, whose approval rating has plunged in recent months, kept a low profile during the tournament. She declined an invitation to attend the final, preferring instead to rest ahead of a summit Tuesday, also in Brazil, with leaders from Brazil, Russia, India and China.
She didn't comment on the team's loss but local media reported she had called head coach Alejandro Sabella to offer her support and is planning to welcome the team home on Monday morning.
Despite the pride over their team's performance, many Argentines couldn't hide the pain.
In Rio de Janeiro, more than 70,000 Argentina fans cheered on their team, many having travelled upward of 40 hours by car and seemingly all wearing their team's sky-blue jerseys and chanting day and night.
"This was a trauma. We were going to be able to leave singing songs in victory with the glory of the Cup," said Joao Cuenca, who has an Argentine father and a Brazilian mother. "What happened is nothing short of a disaster."
AP Writers Joshua Goodman in Bogota, Colombia, Debora Rey in Buenos Aires and Jenny Barchfield in Rio de Janeiro, contributed to this report.
Henao on Twitter: https://twitter.com/LuisAndresHenao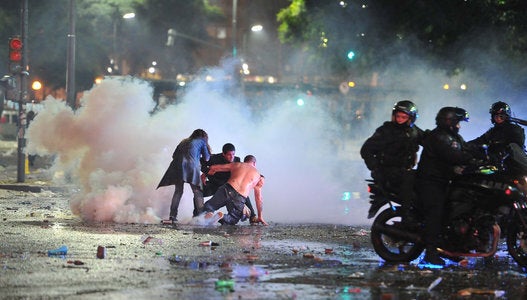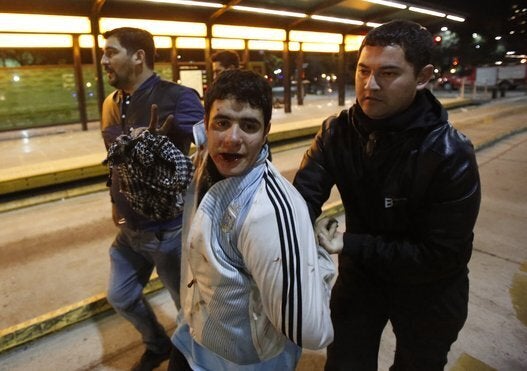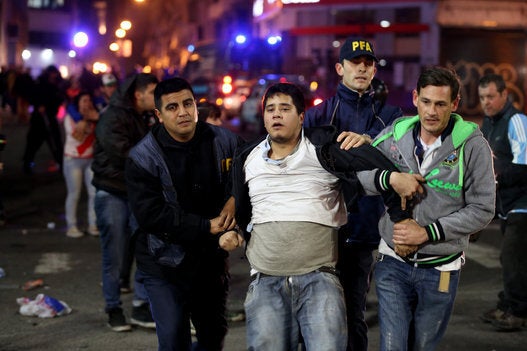 Joe Raedle via Getty Images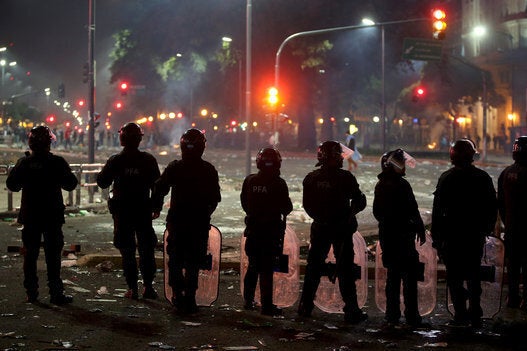 Joe Raedle via Getty Images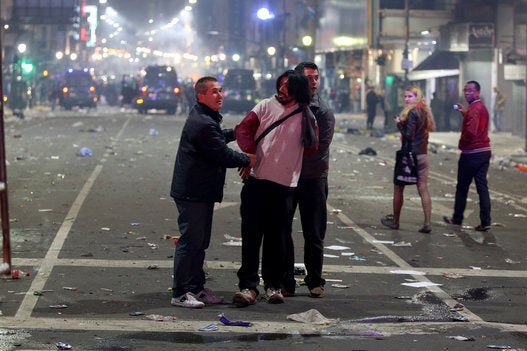 Joe Raedle via Getty Images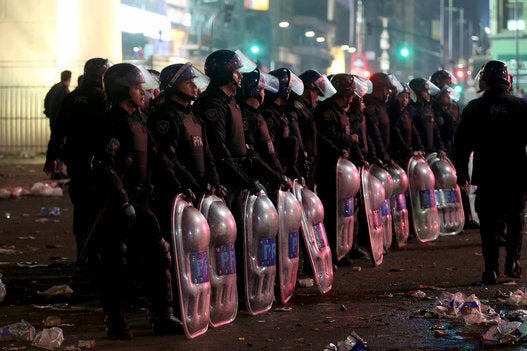 Joe Raedle via Getty Images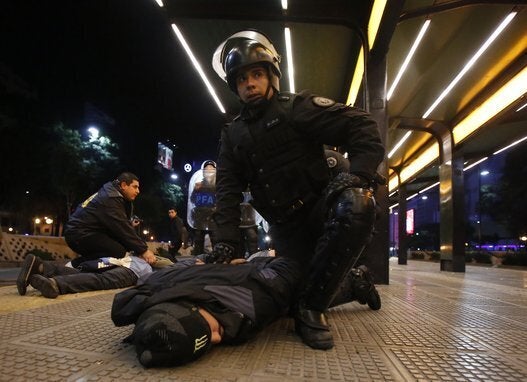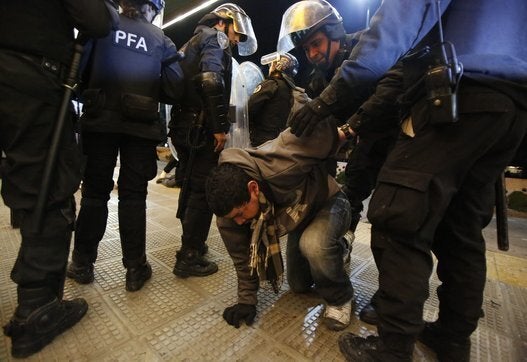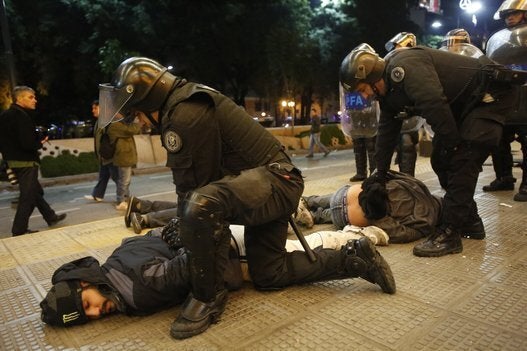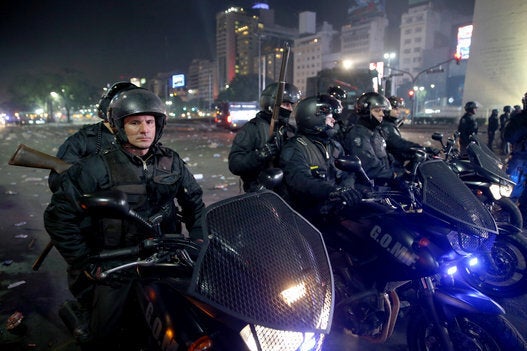 Joe Raedle via Getty Images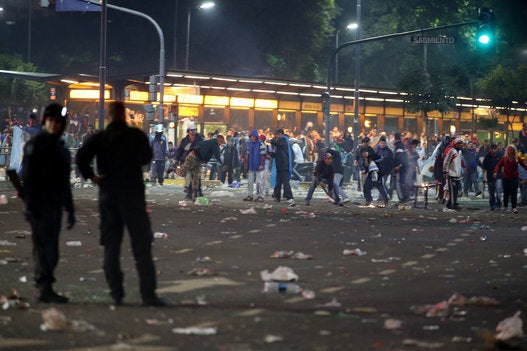 Joe Raedle via Getty Images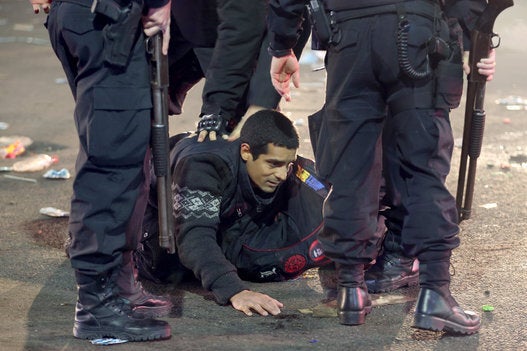 Joe Raedle via Getty Images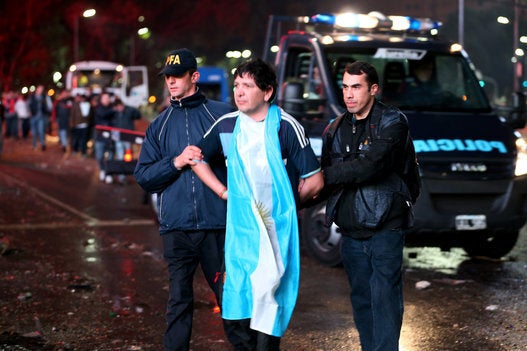 Joe Raedle via Getty Images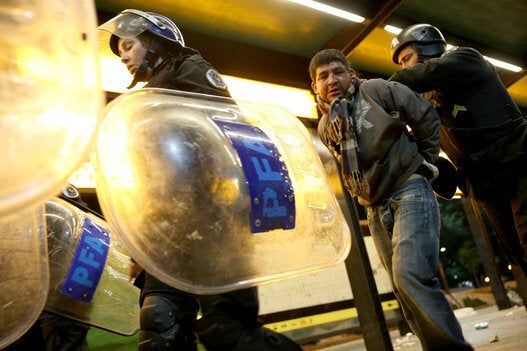 Joe Raedle via Getty Images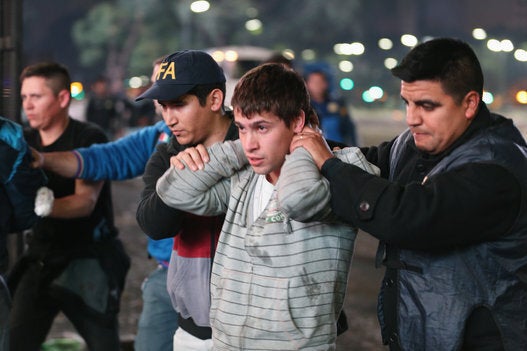 Joe Raedle via Getty Images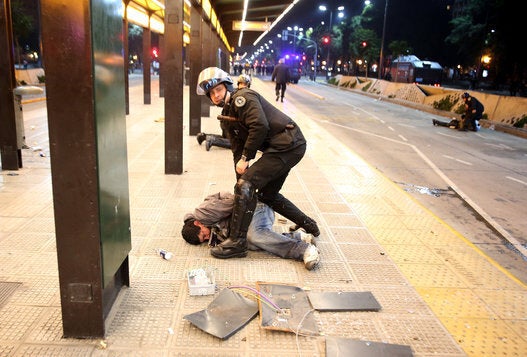 Joe Raedle via Getty Images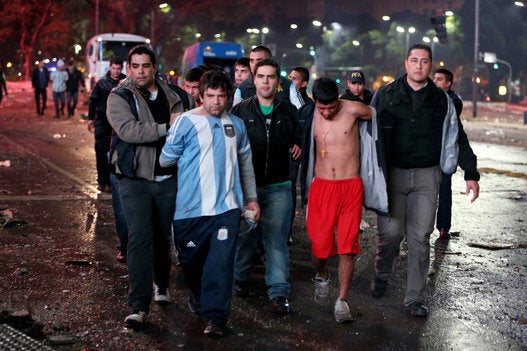 Joe Raedle via Getty Images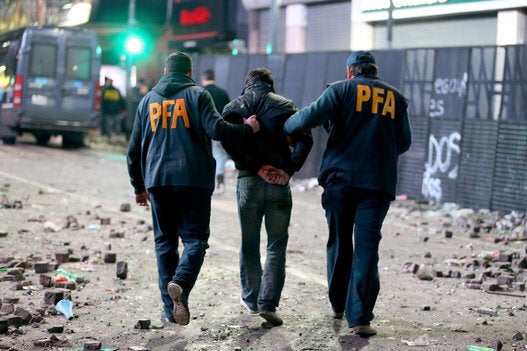 Joe Raedle via Getty Images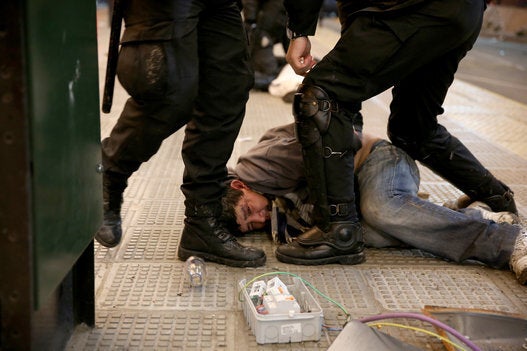 Joe Raedle via Getty Images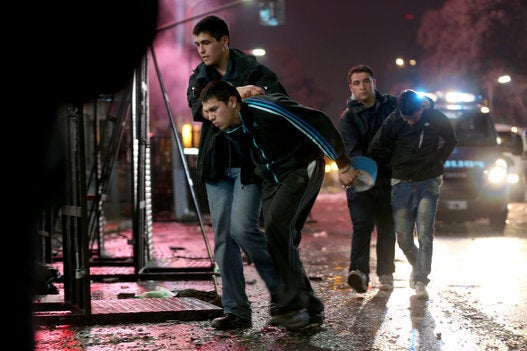 Joe Raedle via Getty Images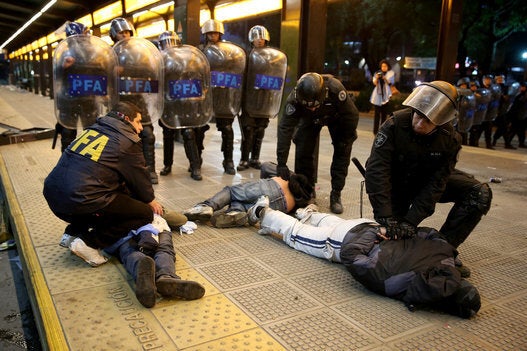 Joe Raedle via Getty Images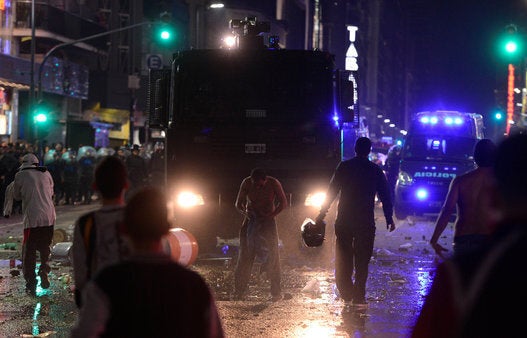 LatinContent/STR via Getty Images