A wildfire straddling the border of Banff National Park is burning faster than officials have seen in years.
Hot temperatures and low humidity and precipitation has caused the so-called Spreading Creek wildfire to rip through 6,800 hectares of land so far — about 2,500 of that in the northeast area of the national park.
The fire, however, is a controlled burn, with 150 firefighters, 12 helicopters and various heavy equipment being used to manage the blaze, according to Alberta Environment and Sustainable Resource Development.
Officials told 660 News the fire now covers an area the size of Red Deer.
Alberta Wildfire Information Officer Geoffrey Driscoll says the fire, which is contained, is in an area where they were planning to do a prescribed burn. There is no urgency to put it out, he said.
The blaze, which was sparked by lightning on July 3, has caused several backcountry and highway closures, including intermittent closures the Highway 93 North, also known as the Icefields Parkway.
Parks Canada officials told the Calgary Herald closures on the Icefields Parkway could continue for the next six to eight weeks, but they will aim to keep it open from 7 a.m. to 2 p.m. when traffic is busiest.
For more information on highway closures, click here.
For more information on campground closures, click here.
Check out some of the incredible photos of the blaze: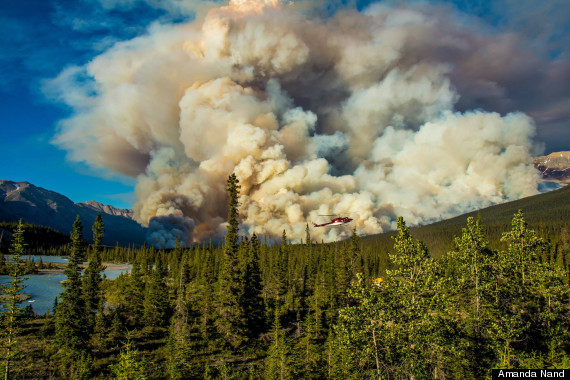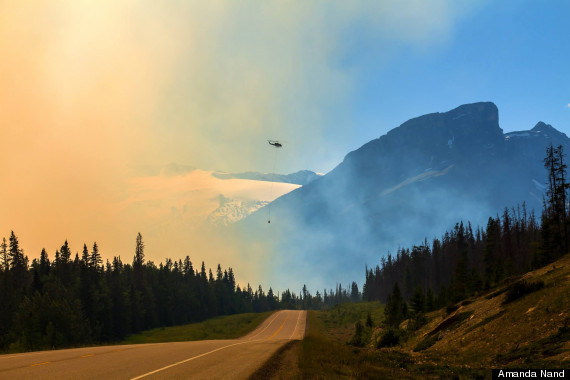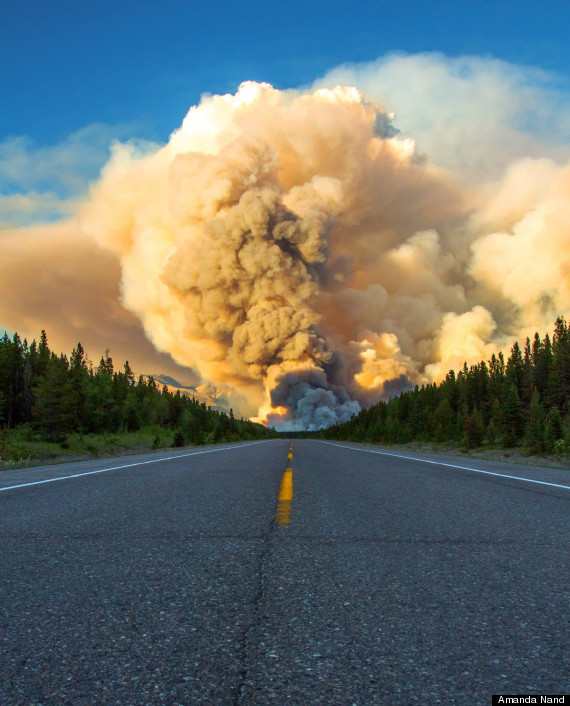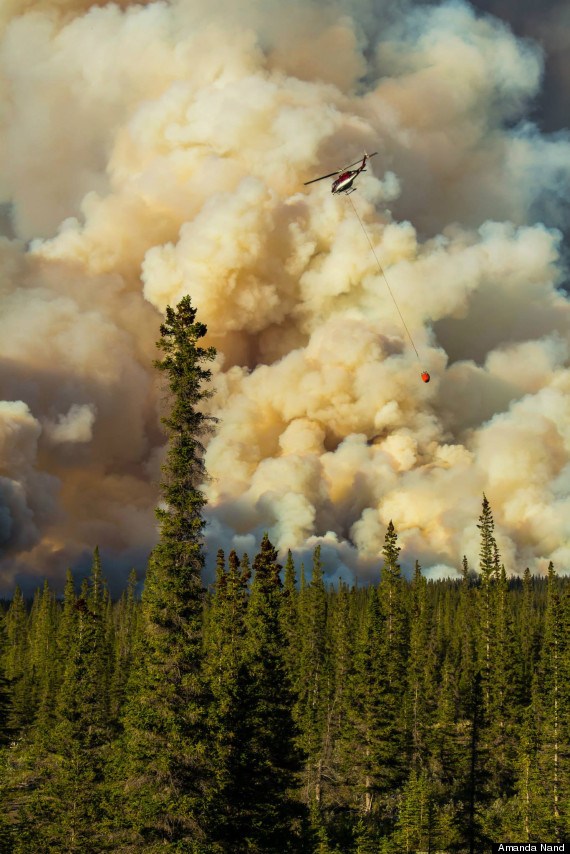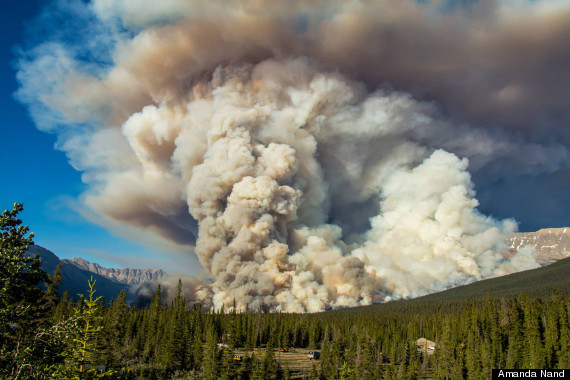 More photos below the slideshow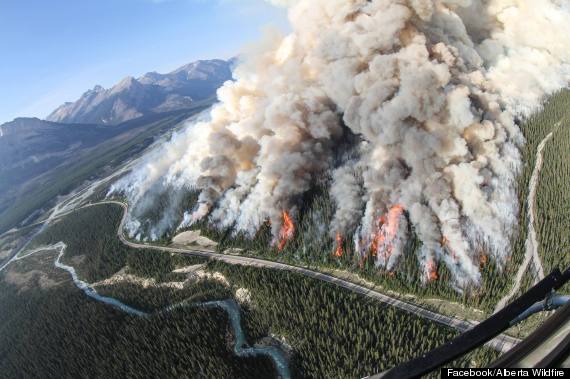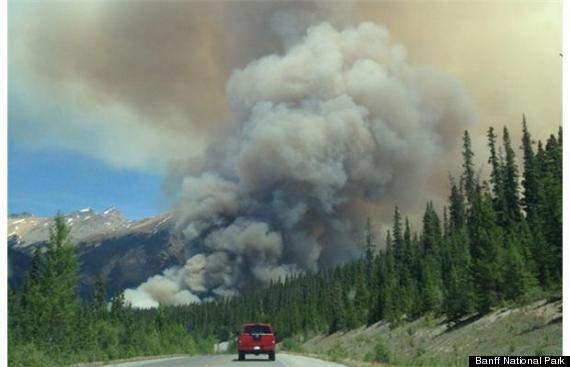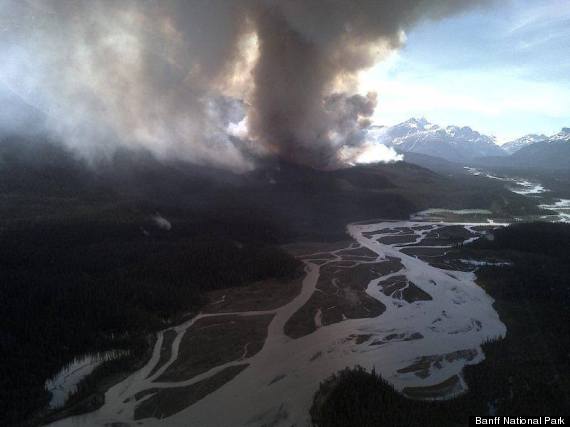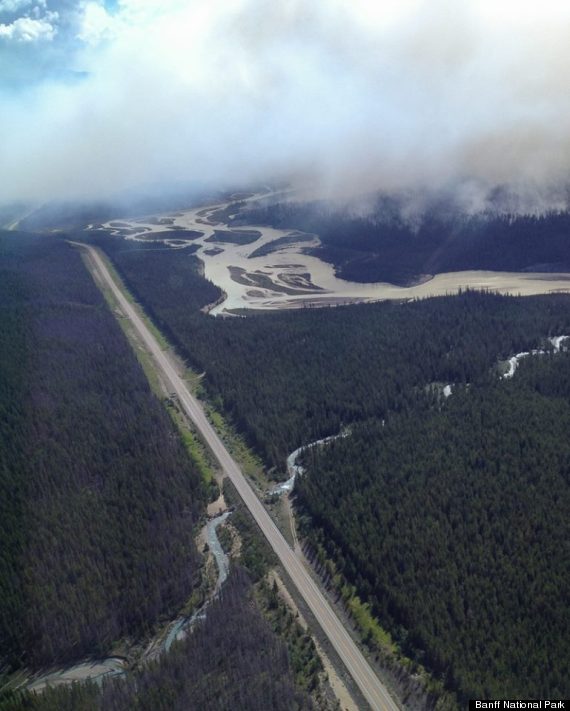 Forest fire shuts Jasper/Banff highway. Stranded. Get lucky, police reopen briefly: "Ya got 30 minutes, don't stop". pic.twitter.com/rb95jX6tuG

— Giselle Green (@GiselleG7) July 13, 2014
Watching controlled burn to fight forest fire at Sask. Crossing. Hoping Jasper-Banff hwy opens tomorrow for ride pic.twitter.com/uW3tEjMMKG

— Jas Darrah (@jdarrah) July 13, 2014
Forest area closure in the Kootenay Plains area. Here's all you need to know! http://t.co/McYdEDuHnL #Abfire pic.twitter.com/ofJwUSKpZ2

— Wildfire Management (@ABGovWildfire) July 12, 2014
Got a photo of the fire? Email it to us.