It's that time of year in Vancouver — when you can buy square watermelons for a ridiculous price.
Urban Fare stores are again featuring the novelty for $199.99. Photos of the silly fruit are popping up on local blogs and Reddit.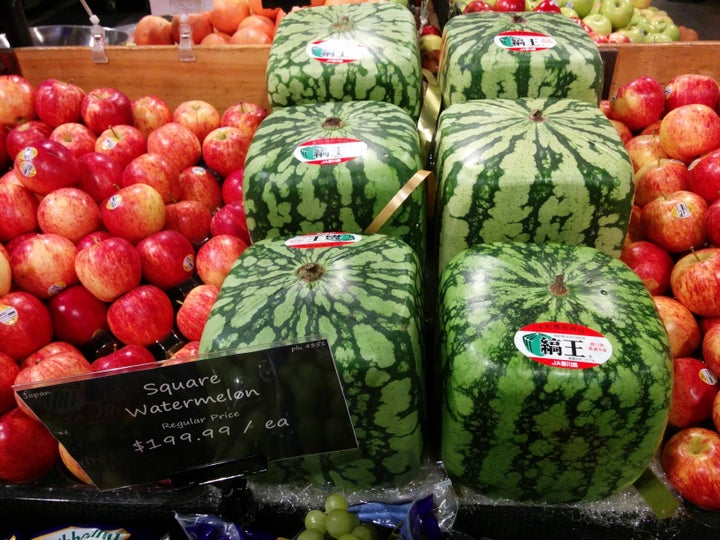 The square watermelons are grown in Japan in tempered glass boxes, and checked several times a day. They were designed to be easier to stack and store than the round shape nature intended.
Because of the labour intensive process, only a few hundred are produced in Japan annually. Contrary to popular belief, they are not genetically modified.
Tyler Wynn, manager of the Coal Harbour location, says his store put 10 of the squat melons out last week, and four have already been sold. Customers and businesses are buying them for the novelty, he told The Huffington Post B.C. on Monday.
Urban Fare usually sells out the 100 or so square watermelons every year, Wynn said.
But here's the kicker: square watermelons are actually bitter and taste like crap because they're harvested before they're ripe, according to this news report.