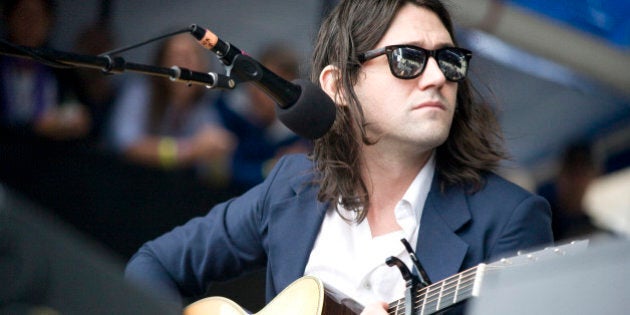 The woman who accused Conor Oberst of raping her back in 2003 has now admitted to making the entire story up, stating she did it "to get attention while I was going through a difficult period in my life."
The Guardian reports the woman, using the alias Joanie Faircloth, signed a legal affadavit on Monday (July 14) stating it was "100% false" that Oberst raped her backstage at a gig in Durham, North Carolina concert back in 2003.
"I publicly retract my statements about Conor Oberst, and sincerely apologize to him, his family, and his fans for writing such awful things about him," the accuser wrote. "I realize that my actions were wrong and could undermine the claims of actual sexual assault victims and for that I apologize. I'm truly sorry for all the pain that I caused."
Time reports Faircloth's actual name is Joan Elizabeth Harris and made the accusations in a comments section of a 2013 article on xoJane, claiming Oberst "took a lot from me including my virginity, my dignity, and self-esteem."
The admission comes months after Oberst stated he was filing a libel suit "in order to set the record straight and clear his name." Stereogum reports the singer was suing for $1,000,000 in damages and stated through his publicist in February that the allegations were "absolutely, unequivocally false." Oberst also said the claims had a damaging impact on his career. However a recent report by TMZ stating the allegations cost Oberst a $200,000 publishing contract were not factual.
I have accepted Joanie Faircloth's apology and retraction to clear my name. This has been extremely difficult and stressful for me personally and for those I love. I'm appreciative of the family, friends, fans, and business partners who supported me throughout this and look forward to happier times as we all move forward with our lives.