"First impression is important."
So reads the title of a Reddit thread posted last week that shows a man's incredible transformation into a stunning woman. Redditor StevenWung posted three photos of an unknown guy who used makeup on half of his face to look like a woman.
In one pic, the man is covering the "male" half while showing off his female side, complete with glossy nude lips, powder, mascara, eye shadow, groomed brows and long hair.
Another photo shows the man sans makeup and covering up the "female" side of his face and in the third photo he reveals both sides of his face, both man and woman.
The reaction to the photos is diverse and interesting, with some Redditors wanting to know how he did his makeup and others giving lessons on gender politics.
But we think one of the best, if lighthearted, reactions comes from Swarleymon, who said: "I hate the fact that this dude can pass for a cute/hot chick, but a 27 year old woman cant [SIC] even get her damn eyeliner right."
Perhaps it's time for the ladies to watch a few YouTube makeup tutorials (or ask this guy for lessons)!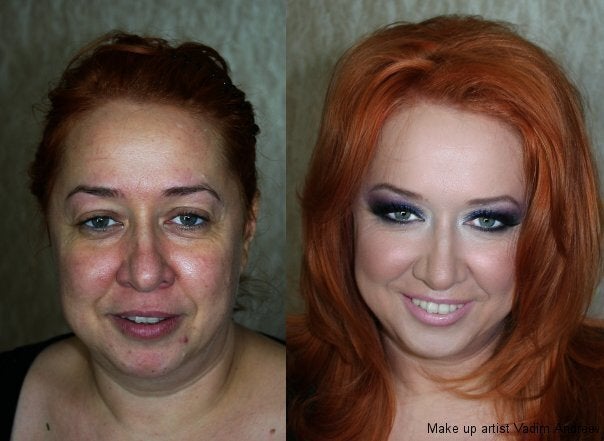 Before-And-After Makeup Photos