Lots of women pose in their underwear on Instagram, but apparently not everyone is allowed to show off their figures.
Samm Newman, a 19-year-old Ohio University student, was surprised when she discovered that photos of herself posing in a bra and panties on her Instagram page were removed, and just hours later, her account was deactivated.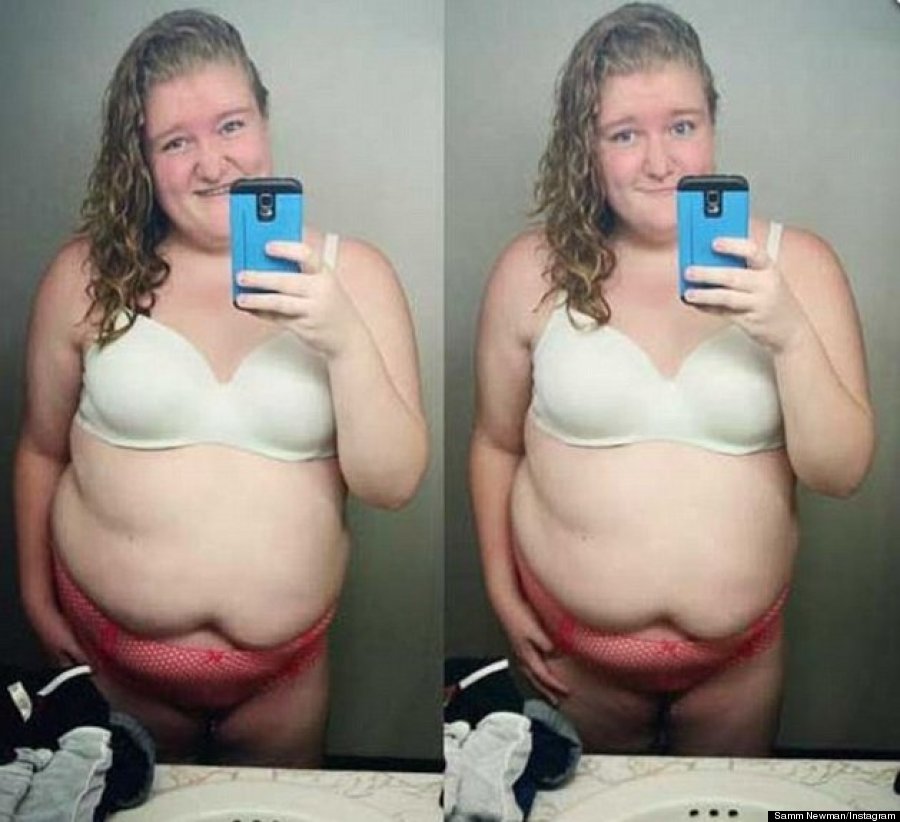 The young woman, who is a US size 24, says that she liked posting photos of herself in her underwear because she felt that Instagram was a "safe place" that made her feel more comfortable about her body after being bullied about her weight in high school. But after Instagram removed her account, she felt her self-esteem plummet.
"Fat is not a bad word," Newman said to NBC4 News. "How confident can you be if you keep censoring yourself because people don't want to look at you?"
Before she discovered Instagram, the teen said she used to self-harm but after she got into university, she felt better about herself and her body and that largely had to do with a supportive online community
Newman took part in a body positive moment on Instagram with hashtags such as #bodylove and #pizzasister4lyfe, where users would post pictures and compliment each other on them.
"My Instagram, it was my safe place because when I was there, I could share anything," Newman said.
Since her story has made headlines, Instagram restored her photos and her account and made a formal apology.
"We are truly sorry for our mistake here," reads the statement. "When reviewing reported content from the Instagram community, we do not always get it right and we wrongly removed an account. As soon as we were made aware, we reactivated the account and restored the content."
This isn't the first time Instagram has removed photos of women who don't look like Rihanna or Paulina Gretzky (who, btw, share plenty of revealing photos of themselves in tiny bikinis). In May, the photo sharing site deemed video blogger Meghan Tonjes's photo of her butt as a violation of the site's community guidelines preventing nude or "mature" images.
Also on HuffPost