The Rock posed as a Sunshine Boy in 1997. The photo is probably the most '90s thing you will ever see.
Fanny pack and lean take it to a whole other level.. #90sRock #WTF #BuffLesbian pic.twitter.com/dyqCDCBEZc

— Dwayne Johnson (@TheRock) July 16, 2014
His thumb gingerly tucked behind his fanny pack (leather of course), his ample frame draped in a black turtleneck highlighted with a simple silver chain -- simply perfection. And that hair, that hair makes us think of only one thing: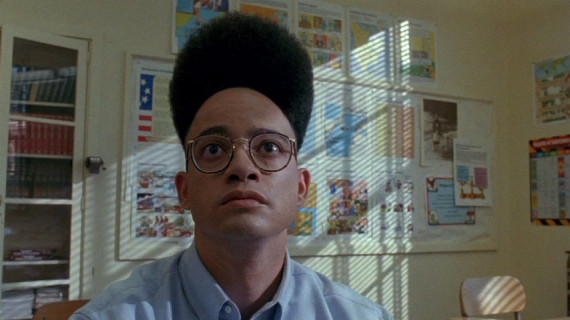 The Rock (aka Dwayne Johnson) was a budding WWF wrestler when he posed for the Calgary Sun. The spread featured Johnson extolling the virtues of relaxing on the beach and watching the Phantom of the Opera.
Johnson tweeted the photo on Wednesday after Toronto Sun journalist Jim Slotek showed it to him while the star was promoting his new movie "Hercules."
The Rock has strong Canadian connections. His father (also a wrestler) was born in Nova Scotia and Johnson actually played for the Calgary Stampeders during the 1995 CFL season. He was cut after two months.
Probably a good thing though, because if he had been busy on the field he may never have posed for this little gem and we would never know how effortlessly the Rock rocks a fanny pack.
Get More Celebrity Fashions On Pinterest
Follow HuffPost Canada Style's board Celebrity Fashion on Pinterest.
Also on HuffPost
Bet You Didn't Know They Were Canadian