An RCMP officer, who was among the first officers to respond to a horrific scene aboard a Greyhound bus, has reportedly taken his own life.
The family of 51-year-old Ken Barker says the recently retired corporal had been struggling with post-traumatic stress disorder — after two decades on the front line of violent crimes, the Toronto Star reports.
And then, in 2008, he responded to a call about a man brandishing a knife on a Greyhound bus on a Trans-Canada highway near Portage la Prairie in Manitoba. Before that day in July was over, Vince Li, who later claimed to be hearing voices, would stab, mutilate and behead fellow passenger Tim McLean.
Li was subsequently found not criminally responsible for the 22-year-old's grisly killing.
But the aftershocks, according to family and friends, continued to haunt Ken Barker.
Barker's family is speaking out about the suicide with the hope that more RCMP members will seek help for post-traumatic stress disorder, the Toronto Sun reports.
Although Barker did seek psychiatric help, family members say the RCMP needs to do more about post-traumatic stress disorder (PTSD) in its ranks.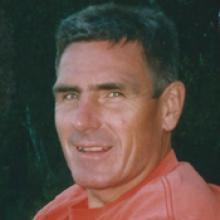 Ken Barker was a police dog handler before he retired
His obituary notes he "suffered a long battle with Post Traumatic Stress Disorder. So many people reached out to him but as is common with PTSD, he would withdraw and isolate himself."
A memorial for the former officer, who died last weekend, will be held on Friday.
CORRECTION: A previous version of this story incorrectly identified Ken Barker as a former colonel, when in fact, he was a corporal.
Also on HuffPost
Greyhound Bus Beheading Case