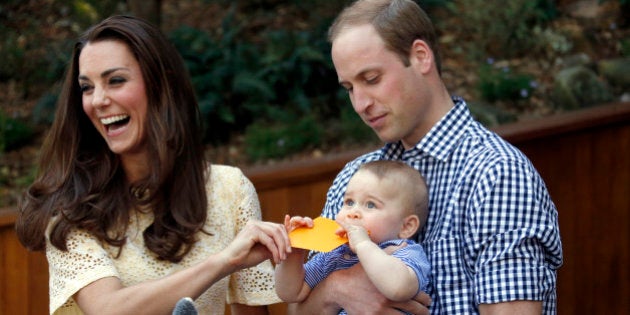 UPDATE: Clarence House's official Twitter account posted the first birthday portrait of Prince George on Saturday.
What the world needs now, is George, sweet George.
Three new official snapshots of Prince George will be released in honour of his first birthday, on Sunday and Tuesday this week. According to Vanity Fair, the photographs will profile the royal heir's visit to the "Sensational Butterflies" exhibit at London's Natural History Museum, alongside his proud parents, the Duke and Duchess of Cambridge. How charming!
The birthday portrait location is also a no-brainer for the royals, as Kate Middleton serves as a patron for the Natural History Museum. Back in December, the Duchess of Cambridge attended a wildlife-centric film premiere at that same venue, and sported some 3D glasses with her signature flair.
CORRECTION NOTICE: A previous version of this article stated that the first of three Prince George portraits would be released on Sunday, and Tuesday. The article was subsequently changed to include his first birthday photograph, via the Clarence House Twitter, late Saturday afternoon. Changes have been made to the text of this article.