Benedict Cumberbatch's birthday has come and gone but we just got a belated bday present, courtesy of Imgur.
On Sunday, Imgur user YourPersonalNarrator posted a photo of a school band playing with a choir and smack dab in the middle was a guy who looks exactly like our favourite TV detective playing the bassoon like a total pro.
In the post, which is hilariously called "Apparently Bandersnatch Camembert used to play the bassoon," YourPersonalNarrator comments that he saw the photo on the wall at his school.
"Just to clear something up," he (she?) says, "I don't know if this is actually Bendystraw CocaCola." Gotcha.
Here's how we know this guy isn't the "Sherlock" star: his clothes. The man in the photo wears the equivalent of the "ugly Christmas sweater;" something our beloved Benedict would never wear out in public.
Indeed, the 38-year-old actor has excellent style, from his dashing formal suits to his geek-tastic duds, the Brit knows how to dress with flair.
Check out his doppelganger below: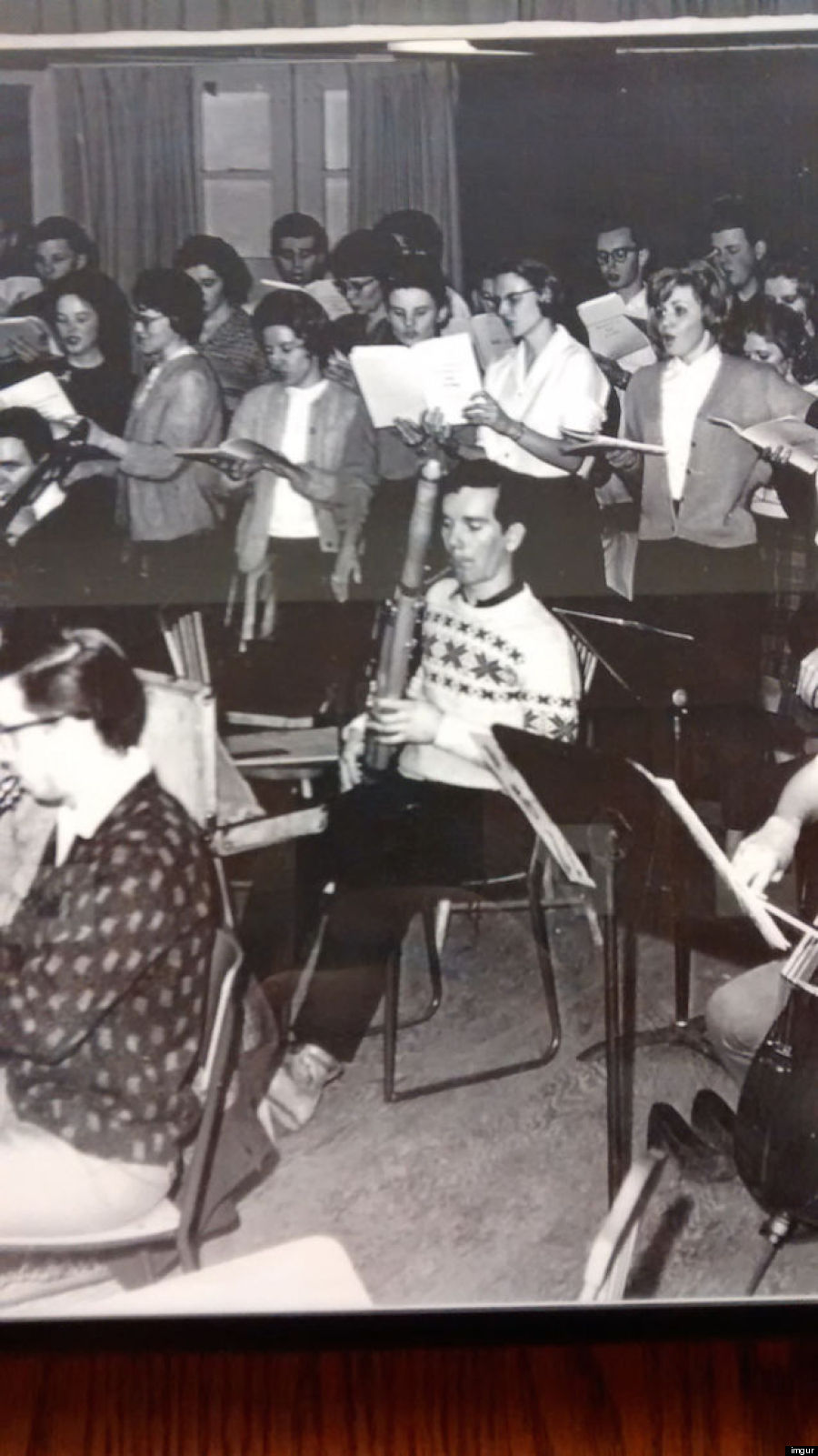 Also on HuffPost
The Many Faces Of Benedict Cumberbatch