A pine tree planted to memorialize Beatles member George Harrison, who passed away in 2001, has died from, yep, a beetle infestation.
Furthering the irony, the plaque on the now-brown tree features one of Harrison's favourite quotes by his guru Maharishi Mahesh Yogi: "For the forests to be green, each tree must be green."
A new tree will be planted, and hopefully this time the tree beetles will let it be.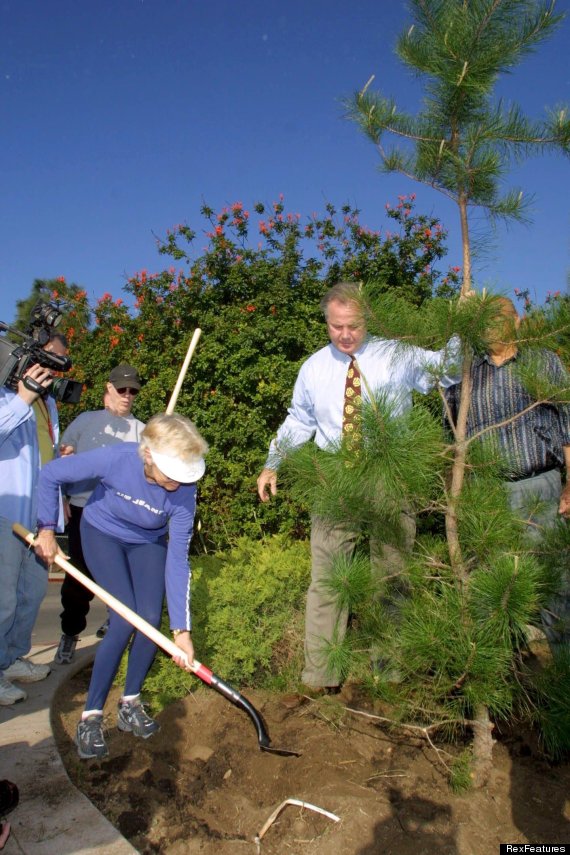 George Harrison's tree being planted
Also on HuffPost