Fashion designer Roberto Cavalli has come under attack, and this time it's not for his controversial clothes.
The designer has angered the Toronto Sufi Muslim community for using what they consider to be a religious symbol in a perfume ad for his Just Cavalli fragrance.
The symbol in question, which can be seen on the neck and wrist of model Georgia May Jagger in a video and print ad, does look like the religious emblem but she insists that it's supposed to represent a snake bite.
"The tattoo is the bite, the snake bite," said the model, the daughter of Mick Jagger, in a video interview. "It draws us together. And it's basically the sign of seduction."
But for Sufi Muslims, the symbol spells the word "Allah" twice and the disciple "Ali" four times. It dates back 150 years.
"Cavalli says it represents a snake bite, and that snake bite represents sexuality, primality. It's in diametric opposition to what this symbol means for us," said Nasim Bahadorani, an American public health doctoral student who is protesting the commercial.
Some Toronto Sufi Muslims feel the same way and are planning a protest for Saturday, July 26, at Holt Renfrew. An estimated 200 Sufi students are expected to gather there at 2 p.m.
According to the Toronto Star, the idea behind the protest is to reclaim the sacred symbol, which they say has been tarnished in the racy ad campaign.
The ad campaign has also sparked protests across the pond in London as well as in Chicago, Illinois.
So far, the fashion house has denied that the logo is a replica of the symbol.
The logo in question (on the model's wrist):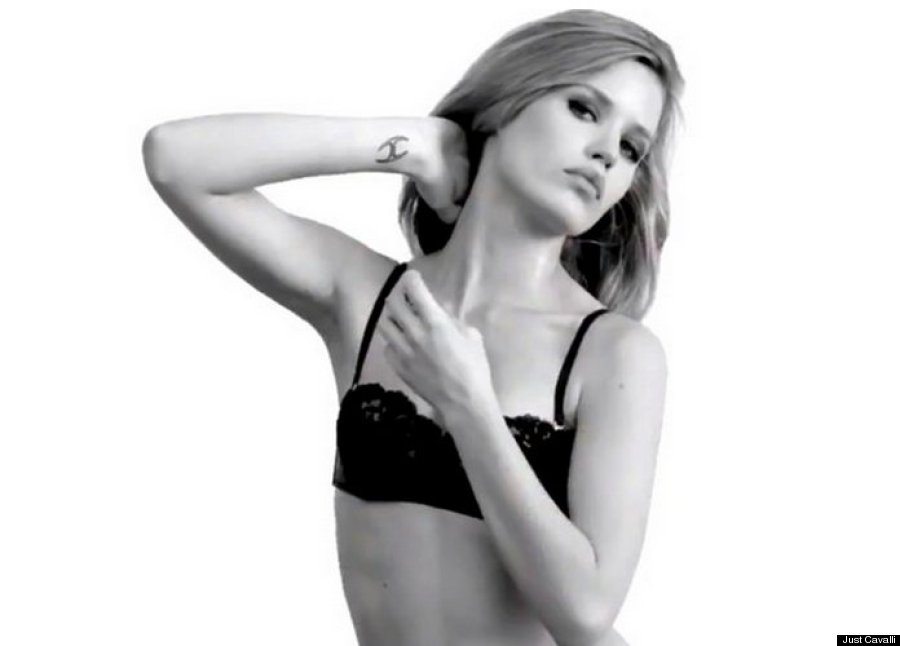 Also on HuffPost
100 Controversial Adverts