We've seen dresses made of duct tape and toilet paper, but nothing compares to the latest in creative frocks: dresses made of condoms.
The project is known as "Condom Couture" and was started by Brazil-based artist and activist Adriana Bertini. The 43-year-old designer takes expired or defective condoms and uses them to create sculptures and women's dresses to raise awareness about condom use.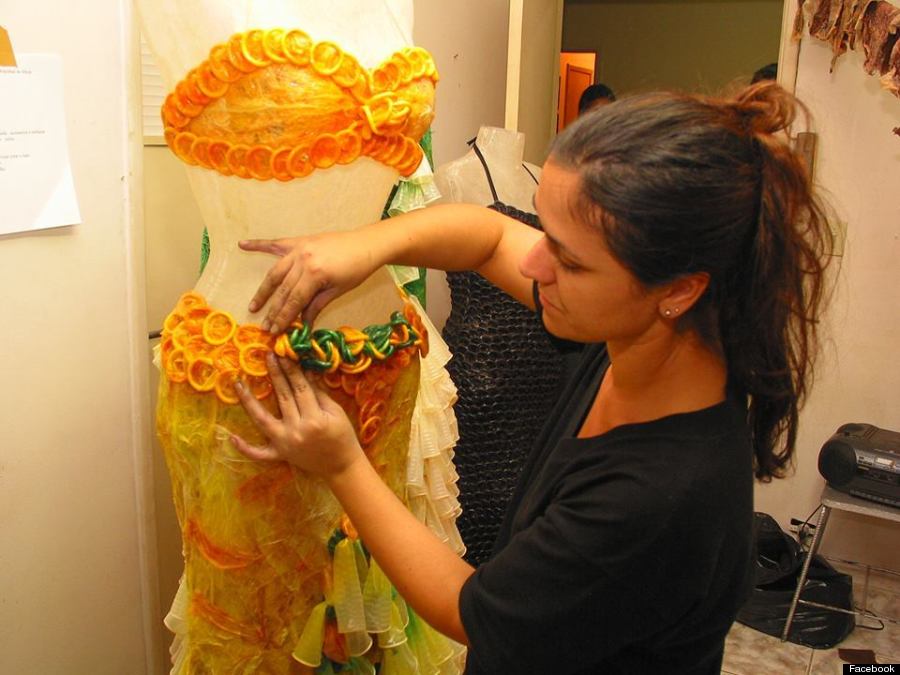 While her creations are oddly beautiful and mesmerizing, they aren't just for show. Bertini actually uses her project to encourage hands-on learning. The Brazilian designer sets up workshops at various schools and colleges and invites students to participate in learning how to dye, shape, and assemble condoms into fashionable frocks.
Additionally, these workshops not only promote messages of safe sex in order to combat the spread of HIV/AIDS and STIs, but they also encourage all participants to discuss the role of condoms in sex. It is truly an all-round educational experience.
"The manual handling of the condom, actively and playfully and the creation of an artistic work… enables participants to re-signify their role in society by strengthening their self-esteem and identity," she said.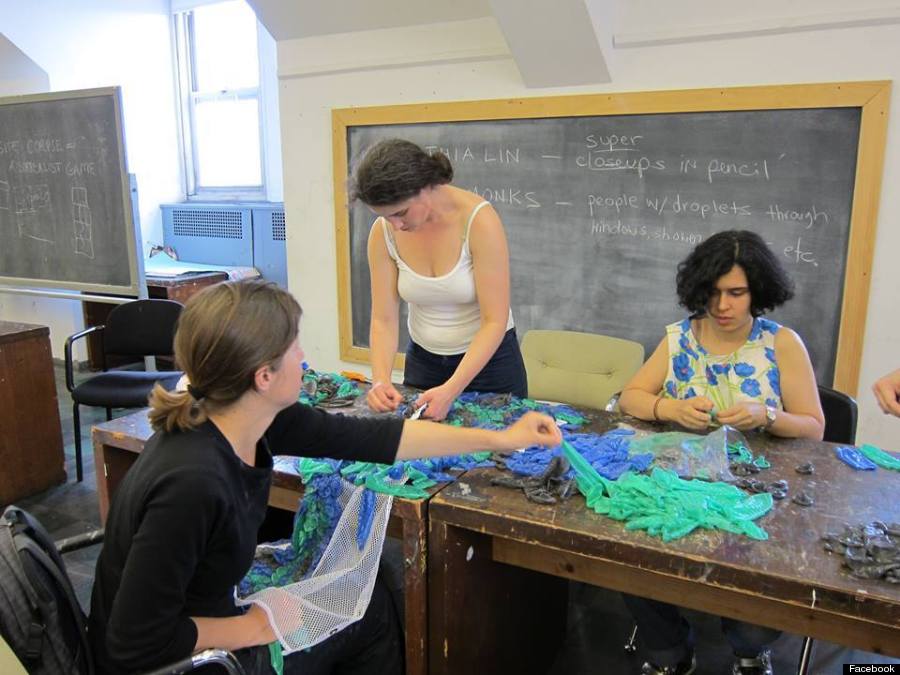 Amazingly, Bertini's condom clothing has been around for a while, with some of her photos on Facebook dating back to 1997. The designer told the Daily Mail that her inspiration for Condom Couture came from her personal life. "I've lost some dear people because of AIDS and this bothers me a lot," she explained, "but it also stimulates me to promote prevention."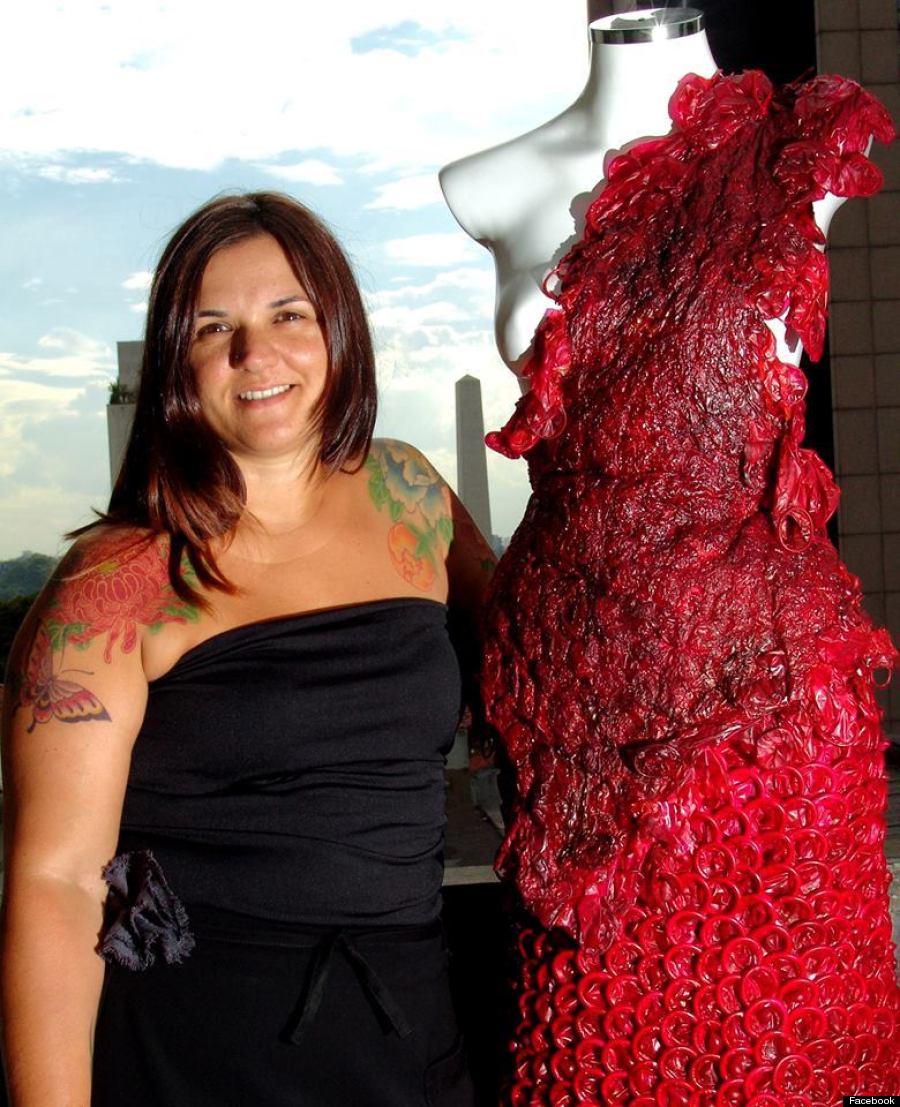 Bertini's designs are used to promote safe sex, body empowerment, and awareness and were previously featured on a sex-themed episode of "Project Runway." Currently, Bertini's work can be seen at the International AIDS conference in Melbourne, Australia.
Intrigued by Condom Couture? Flip through the slideshow below to see more creative designs.
Also on HuffPost