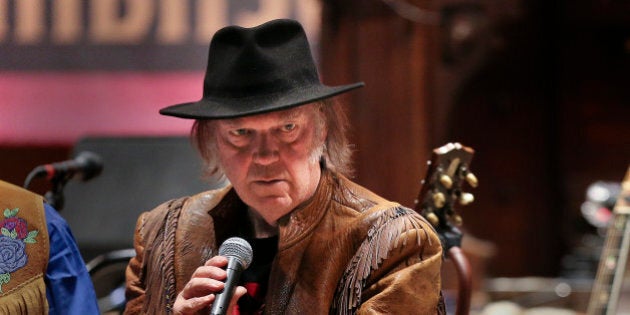 Neil Young, Feist, Blue Rodeo's Jim Cuddy and Greg Keelor and members of Metric are just some of the acts confirmed to appear on The Blue Dot Tour, the national farewell tour for acclaimed scientist and environmentalist David Suzuki.
According to the tour's official site, various artists will appear in different cities with Young and Feist both confirmed for the final show set for The Orpheum in Vancouver on Nov. 9.
"On his last national tour, David Suzuki shares the wisdom of a life full of action and celebrates Canadians who are standing up for the people and places they love. A special evening of inspiration, music and learning," the site says regarding the trek which begins in on Sept. 24 in St. John's, Newfoundland.
Although some cities have yet to confirm artists, Halifax (Sept. 27) will feature Joel Plaskett and Jenn Grant while Toronto's Massey Hall date (Oct. 3) includes Chantal Kreviazuk and Barenaked Ladies. Metric's Emily Haines and Jimmy Shaw and Half Moon Run will be part of the Montreal show on Oct. 16 and Blue Rodeo's Jim Cuddy and Greg Keelor will perform in Saskatoon on Oct. 26.
Jeremy Fisher, Shane Koyczan and Kinnie Starr are also confirmed to perform on various stops along the way. Meanwhile Royal Wood also confirmed his appearance on the tour through Twitter although it's unclear which show or shows he'll perform on.
Earlier this year, Suzuki lent his time and support behind Neil Young's four-stop Canadian benefit trek entitled Honor The Treaties which assisted the Athabasca Chipewyan First Nations Legal Defense Fund in their fight against land developers and oil corporations.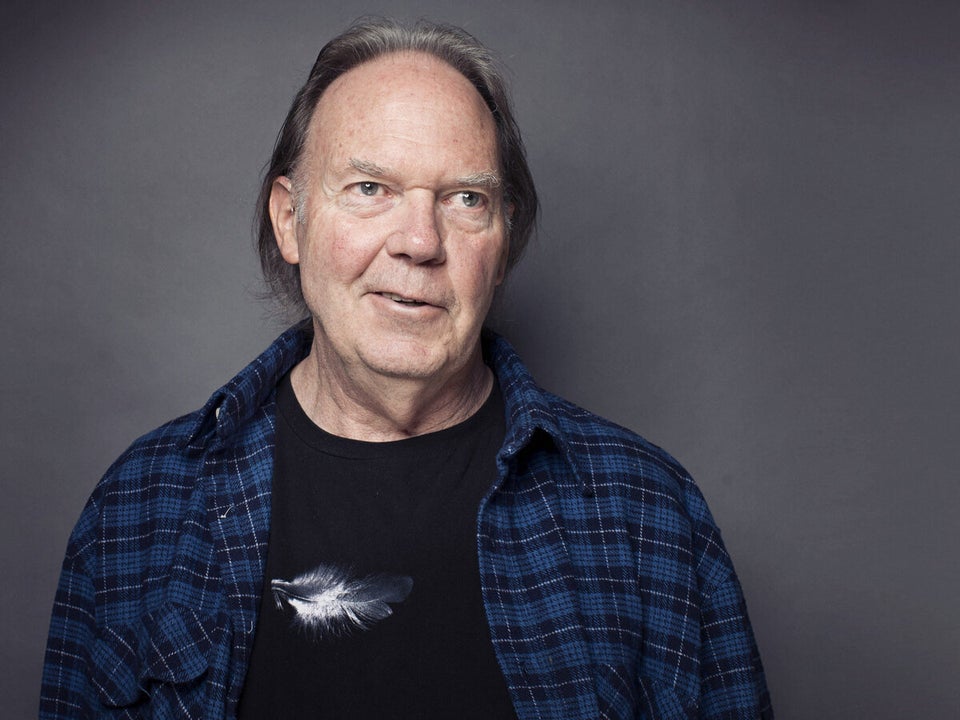 What We Learned From Neil Young's Anti-Oilsands Tour
09/24 St John's, NL - Holy Heart Theatre
09/27 Halifax, NS - Rebecca Cohn Theatre
09/29 Charlottetown, PE - TBA
09/30 Saint John, NB - Imperial Theatre
10/02 Richmond Hill, ON - Richmond Hill Theatre for the Performing Arts
10/03 Toronto, ON - Massey Hall
10/06 Kitchener, ON - Centre in the Square
10/20 Thunder Bay, ON - The Community Auditorium
10/24 Winnipeg, MB - Burton Cummings Theatre
10/26 Saskatoon, SK - TCU Place Sid Buckwold Theatre
10/27 Regina, SK - Conexus Arts Centre
10/28 Edmonton, AB - Francis Winspear Centre for Music
10/30 Calgary, AB - MacEwan Hall
11/01 Prince George, BC - Vanier Hall
11/07 Victoria, BC - Farquhar Auditorium
11/09 Vancouver, BC - Orpheum Theatre