Everything about this story sounds incredibly painful.
According to The Journal of Sexual Medicine, doctors found a five-inch sex toy in a 38-year-old Scottish woman's vagina — that she apparently used 10 years ago with her partner.
Reports say the woman arrived at a local hospital shaking and suffering from weight loss and doctors found a foreign mass logged from her bladder into her vagina.
The woman, who had no signs of depression or psychosis, said she may have been under the influence of alcohol when she used the sex toy. She also said she couldn't remember if she took it out or not, according to the Daily Mail.
While this story sounds like something out of a medical horror book, the video above also shows us other random and unexpected things that have been inserted and injected into the human body. And yes, they will all make you cringe.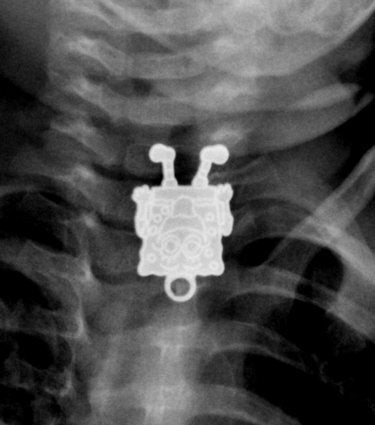 Wild X-Rays And Medical Photos