On Thursday, a million girls were glued to their computer screens all day thanks to the release of the first "Fifty Shades of Grey" trailer and of course, the hotness that is Christian Grey a.k.a. Jamie Dornan.
The trailer shows Dornan, an Irish actor also known for his work in "The Fall" and as a Calvin Klein model, at his best: shirtless, hair perfectly coiffed and lots of close-ups of his blue bedroom eyes.
Yes, the 32-year-old dad does look good (so good that we've already watched the trailer at least a dozen times now) but we think that the "Once Upon A Time" actor actually looks even better outside the film. Blasphemy? No, not really.
From the aforementioned CK ads to his red carpet prowess; Dornan looks even more beautiful as a scruffy-faced non-Christian Grey on the cover of Interview magazine or in casual daywear.
Check out his hottest moments below: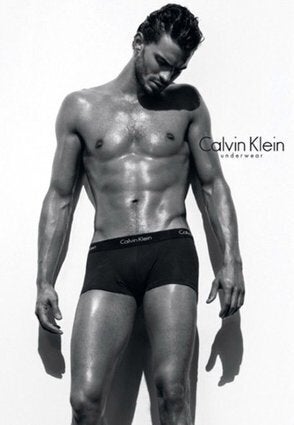 Jamie Dornan's Hottest Moments