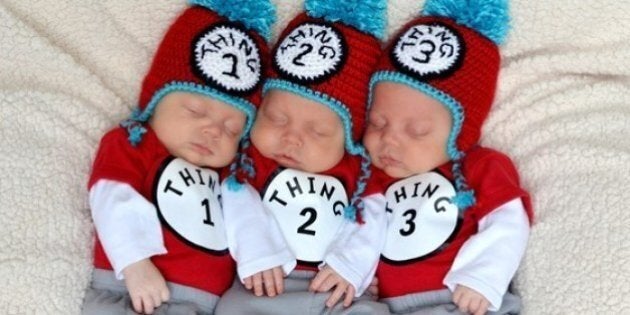 Barely two days after sharing an accommodation plea for their seven-month-old identical triplets, who are all battling a rare form of eye cancer, the Low family is "overwhelmed" by the rush of public support they have received.
Published on Saturday, the entry, entitled, "Wow, thank you!" features the following message from Leslie Low:
"The emails and kind comments have buoyed our spirits so much. It has given me great hope that we can beat this ugly cancer!"
The matriarch insists the family is "not soliciting for donations," but also notes her appreciation for the "generous" contributions she, and the rest of the brood, have been given. Since their posts have gone viral, the Low's official YouCaring fundraiser page has earned $64,193 in aid -- more than double their original goal of $30,000, to cover their travel fees.
But, Leslie also warns of donation scammers seeking profit from the family's exceptional and challenging story.
"Last month, we had scammers open up a fundraiser using the boys pictures and our identical story," writes Leslie. "Due to this, we would appreciate it if nobody else starts a fundraising campaign for us."
The young triplets, who were conceived naturally, have been diagnosed with retinoblastoma -- the most common form of eye cancer that affects children. The disease affects each of the Low boys and their eyesights differently. However, when detected early, the Canadian Restinoblastoma Society states the survival rate for this disease is at a rate of over 96 per cent, nationwide.
Staying positive, the Lows are still seeking housing in downtown Toronto for their three boys, and four adults -- seven people in total.
Does anybody have a condo in Toronto that they lease for 6 months time??? Or even better, does anybody know the Marriott family??? :) We aren't looking for a freebie. We are looking for a possible option that isn't a 12 month lease, and isn't $5000/month. You may think I am kidding, but a 6 month rental for a furnished 2 bedroom condo near the hospital runs $4000 - $5000 a month. We just booked their hotel for the chemo treatment in 3 weeks and it's $3885, for a 10 day stay...
According to the Lows, the chance of having three identical triplets without the help of in vitro fertilization is one in a million. To send a direct message to the family, you can e-mail them at lows.lowdown@gmail.com, or to check out their blog here.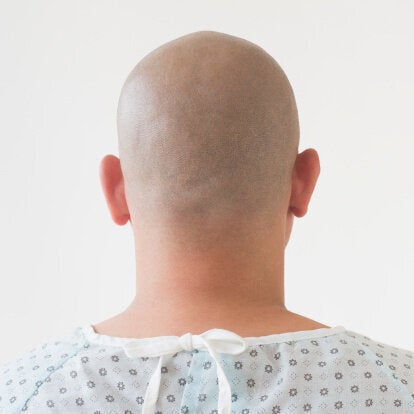 10 Facts About Cancer In Canada