Tom Pennington via Getty Images
Paulina Gretzky is a total golf pro!
On Monday, the NHL heiress posted an Instagram snap of herself practicing her golf swing alongside fiancé Dustin Johnson, a PGA pro.
"Best Caddy Ever. @djohnsonpga," the 25-year-old blond captioned the snap.
In the pic, the Flare cover gal wears a really cute outfit consisting of leg-baring black shorts, white sneakers and a simple v-neck tee that revealed a flash of cleavage.
This isn't the first time the wannabe singer has hit the links. Last year, Wayne Gretzky's eldest daughter posted an Instagram video of herself perfecting her swing and she's spent a lot of time watching her future husband on the golf course. (Even The Great One admitted that his daughter could probably beat him at a round.)
Even Golf Digest mag took notice of the sexy celebutante and caused major controversy when they put her on their cover last year.
Update: Paulina took down the pic, but as we all know, what happens on the Internet stays on the Internet. Here it is: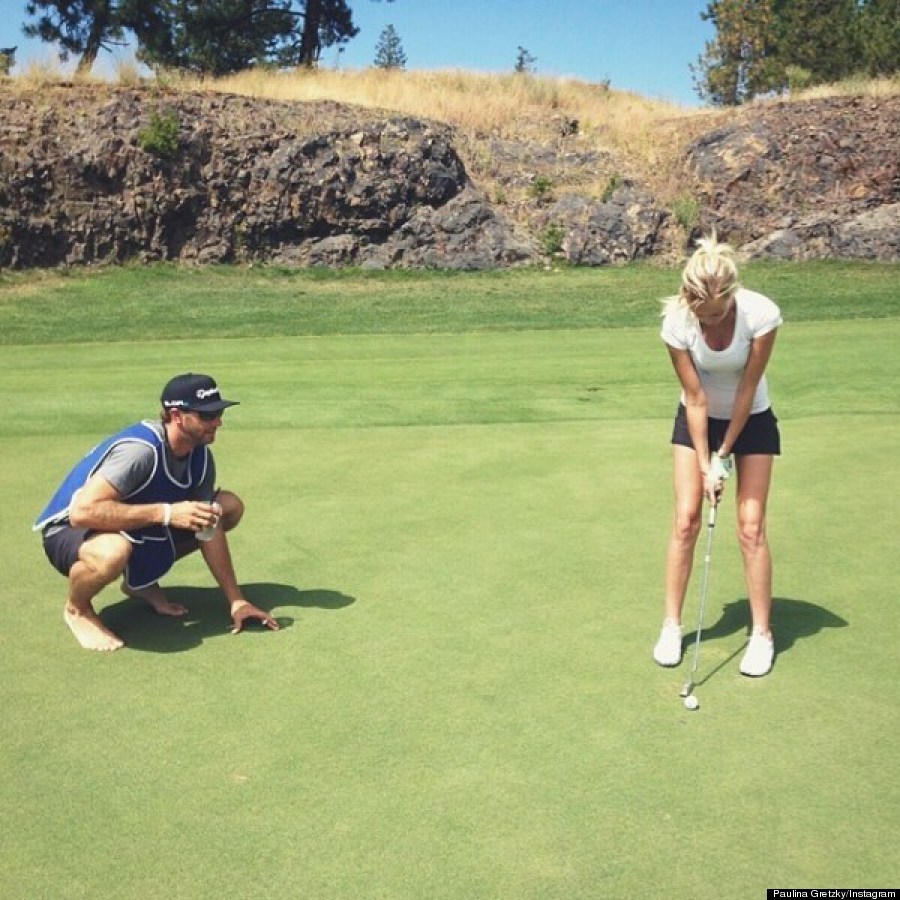 Also on HuffPost