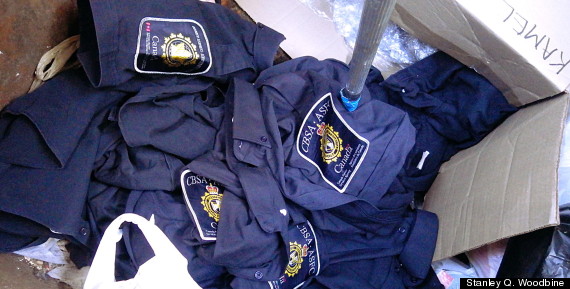 The Canada Border Services Agency is investigating how a box of government uniforms got left in a dumpster, after they were discovered by a Vancouver blogger.
Stanley Q. Woodbine, a writer and graphic designer who is homeless, wrote about finding the navy blue shirts branded with CBSA patches behind an apartment building:
"Nice shirts — button-down collars, heavy-weight fabric — each with two large gusseted pockets. I think all of them had been worn, but they were all in great condition, so far as I could tell — and clean."
Uniforms and badges are issued to CBSA officers to use exclusively in their official duties, the agency said in a statement to Global News. Uniforms can be discarded only after all agency identification is removed, according to CBSA policy.
It's a crime to impersonate a peace officer.
"Uniforms with CBSA identification remain the property of the Government of Canada," the CBSA told CTV News.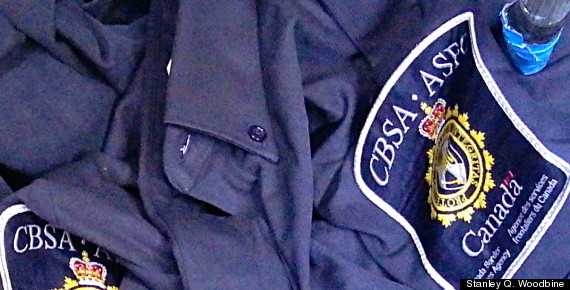 Border security expert Josh Labove told CTV the case is potentially embarrassing to the 11-year-old agency.
The CBSA contacted Woodvine, who wrote a follow-up blog: "Having it known the shirts ended up in public garbage where anyone could, and may have, grabbed them has the potential to erode the trust we have in all uniforms."
A CBSA spokesman said that the uniforms, which had no serial numbers, have not been recovered.
Like this article? Follow our Facebook page

Or follow us on Twitter
ALSO ON HUFFPOST:
The Top 10 Worst Work Uniforms