Your grandmother likely doesn't carry this kind of cross-stitch pattern in her sewing basket.
Officers at Edmonton International Airport last week intercepted sealed cross-stitch pattern packages that, in addition to the appropriate instructions and thread, contained more than 275 oxycodone pills.
The drugs were inside a courier package and were opened after officials noticed the packages had been sealed on all sides.
Trenton William Zeyha of Grande Prairie, Alta., has been charged with possession for the purpose of trafficking.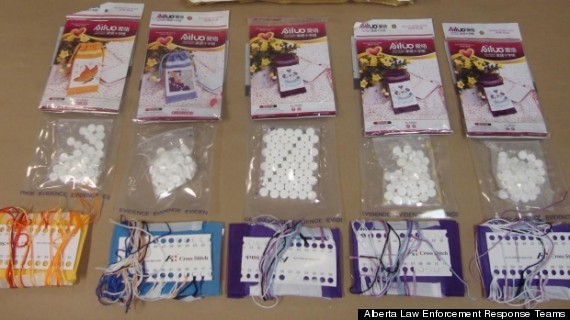 ALSO ON HUFFPOST:
The Most Used Drugs In 2014 (According To The Global Drug Survey)