Even at a solemn ceremony honouring those who died in World War I, Kate Middleton managed to catch our attention.
The Duchess chose a simple, cream-coloured coat to wear to the event on Monday at Belgium's St. Symphorien Military Cemetery, created as a final resting place for German and British soldiers killed during the Battle of Mons.
Kate left her hair down, wearing a fascinator with an unfurled pink flower. She and Prince William also attended several other commemorative ceremonies on Monday, which marked 100 years since Germany invaded Belgium and started World War I.
What do you think of her outfit? Was it a good fit for the solemn occasion?
Check out more of Kate's fab looks: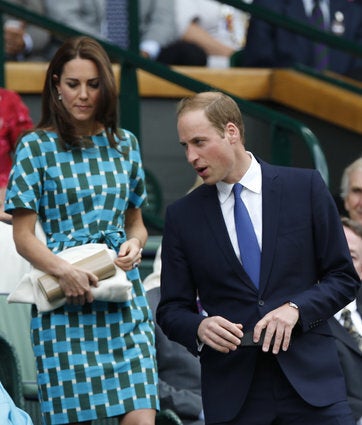 Kate Middleton's Best Outfits Of 2014