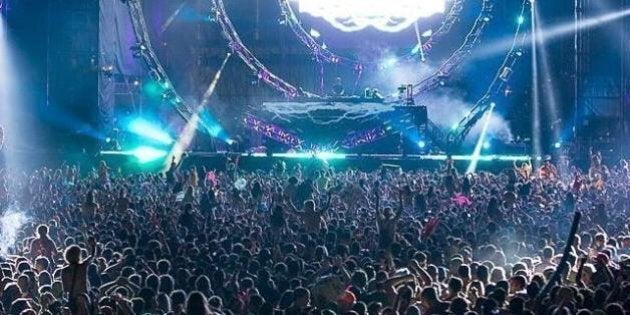 UPDATE: A 22-year-old man, as well as a 20-year-old woman, died after ingesting "party drugs" at the festival, police told reporters at a press conference Monday. They are also investigating the deaths as possible homicides.
An investigation has been opened into the death of a 22-year-old man at Toronto's VELD music festival.
According to Ontario's police watchdog, an on-duty Toronto officer attended to an unidentified man in medical distress at the concert's Downsview Park venue on Monday.
The Special Investigations Unit (SIU) said in a news release that paramedics were attending to the man when he reportedly became violent. He was then handcuffed by the unnamed officer.
The handcuffs were eventually removed as the man received treatment in the ambulance, but he died suddenly enroute to hospital, the SIU said.
His exact cause of death remains unknown as the investigation is early and ongoing. Festival organizers have yet to address the incident.
The SIU is responsible for investigating incidents of death, serious injury, or sex assault allegations that involved police.
Witnesses are asked to contact investigators at 416-622-2150 or at 1-800-787-8529 extension 2150.